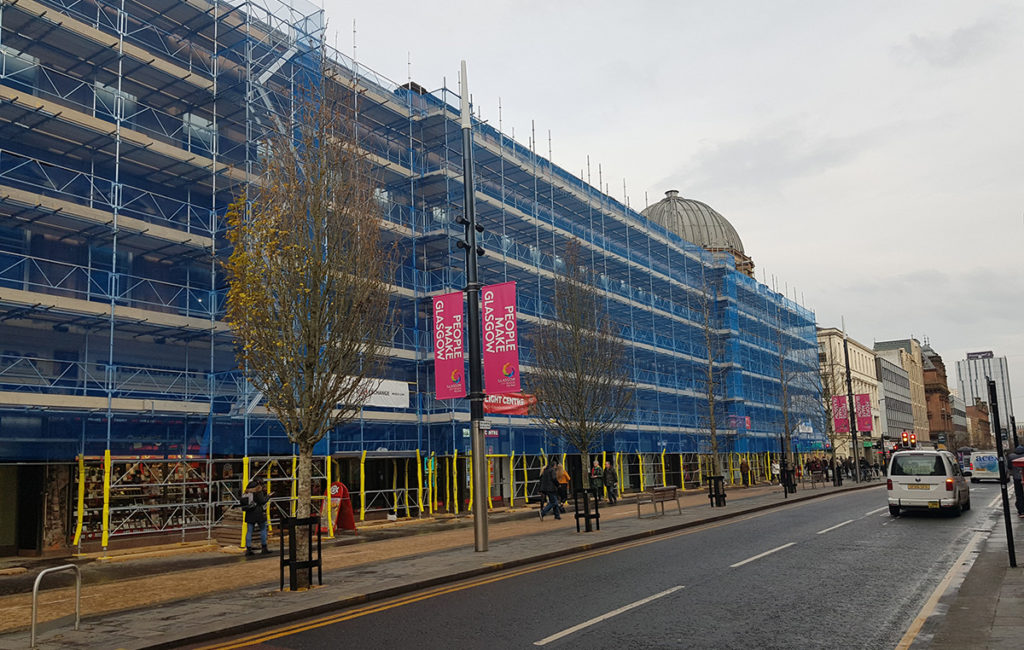 A Glasgow-based scaffolding contractor has introduced a new health and safety initiative designed to raise awareness of risks and encourage employees to consider the impact of their actions on others as well as themselves.
Work Safe Home Safe, from Turner Access, started with a series of launch sessions, including a presentation focused on behavioural safety. Every employee was required to attend and undertake a commitment to safety, both in the workplace and at home.
Turner said that since the initiative was launched, it has formed the basis of safety culture across the business. 
"The purpose of it and the values that stem from it provide direction on what behaviours and attitudes should be towards creating a safe and healthy business environment," Turner said. "From this, the Work Safe Home Safe Commitment was created, which is made up of three components to ensure employees, clients and customers go home safely every day: (i) Safe Organisation, (ii) Safe Job, and (iii) Safe Person."
The firm explained that the importance of training and resources was identified, particularly in relation to online and digital platforms. The company has now implemented a safety management system called TCMS (Turner Compliance Management System) together with a QHSE SharePoint tool that is described as providing an easily accessed digital platform for storing all health, safety, environment and quality documentation, processes and procedures, as well as a notification system to relevant personnel when QHSE issues arise and need acted upon. 
Turner added that this digital platform takes the previous system 'to a new level' by offering a fully interactive QHSE support function. Training records are also held within the TCMS platform and a reminder system has been installed to ensure training is provided on expiry.
The second component in the Work Safe Home Safe Commitment is creating a safe job. As well as providing appropriate planning, risk assessment tools and a digital QHSE system, a group of safety champions has been appointed to lead the drive towards an improved health and safety culture. These safety champions have been gathered from all divisions and departments across the business. The team works closely with Turner's third party health and safety consultancy.
The third component in the scheme is ensuring a safe person. The initiative aims to encourage all employees to take responsibility, not only for their own health and safety, but also that of the people around them. Employees are encouraged to consider their emotional wellbeing when carrying out their work duties, and be aware that their mindset can impact on others. To support this, the company revealed it is planning to implement a mental health awareness campaign, following adoption of the Building Mental Health Charter, which promises to raise awareness of mental health issues in the workplace and offer support to employees who may need it.
Turner has now incorporated Work Safe Home Safe into a new logo and is currently in the process of re-branding the vehicle fleet and workwear to promote its commitment to health and safety. The scheme was shortlisted for a health and safety award at the NASC Awards 2019.