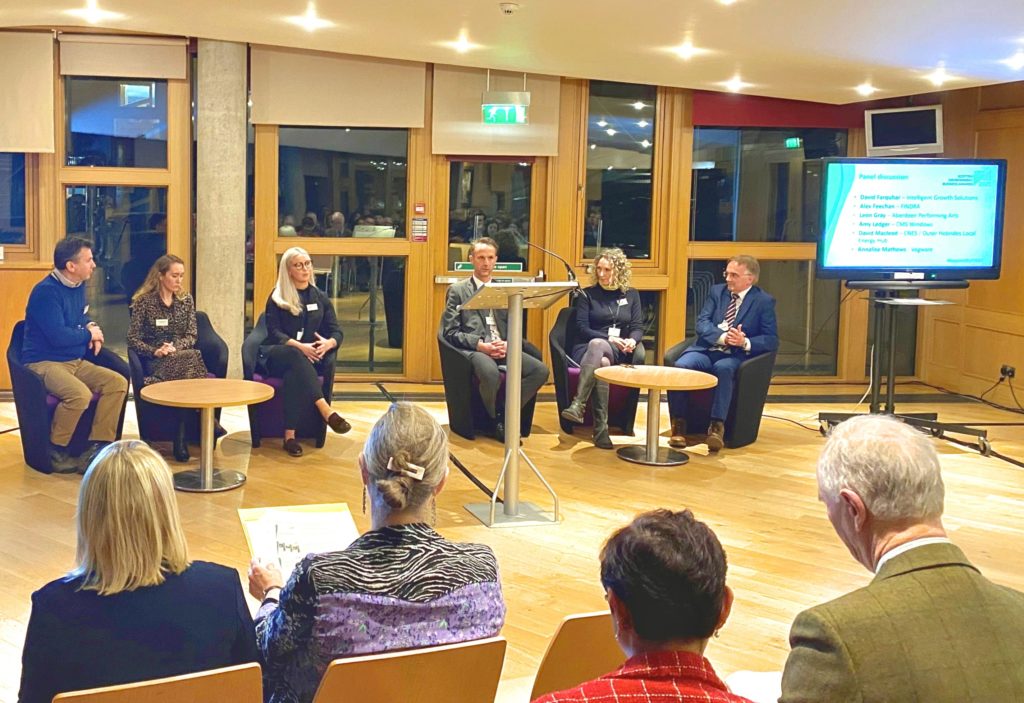 CMS Window Systems was recently invited to the Scottish Parliament to talk about the firm's sustainability measures.
A group of businesses who have previously won a VIBES Award – the environment business awards programme backed by the Scottish Government  – were invited to take part in a panel discussion chaired by Scottish Government advisor, Ross Martin.
Representing CMS was environmental advisor Amy Ledger, who helps ensure the company's sustainability targets, including zero waste to landfill, are achieved. Around 80 people were in attendances, including nine MSPs. The aim was to give businesses, politicians and the public the chance to learn about how good environmental practice can bring economic and social success.
Amy Ledger said, "Winning the Best of VIBES Award at the end of last year was a tremendous achievement for CMS, particularly given the very high calibre of winners in this highly respected awards programme over the past two decades. Being able to share our story with other like-minded businesses, individuals and policy-makers was an honour, and hopefully helps others to implement their own carbon reduction and social improvement strategies."
CMS has also won the G19 'Sustainability Initiative of the Year' Award, the Queen's Award for Enterprise: Sustainable Development and a Green World Award.