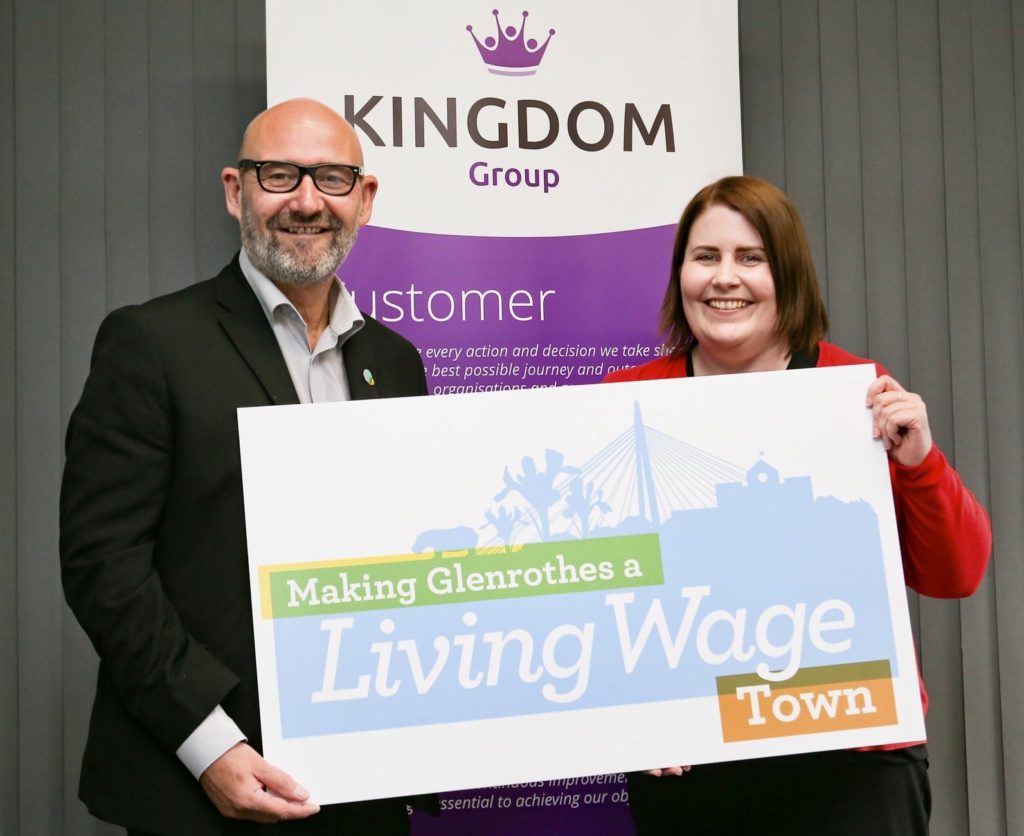 ACCREDITED Living Wage employer the Kingdom Group has confirmed it will implement the latest Real Living Wage from April 1.
Comprising Kingdom Housing Association, Kingdom Initiatives and Kingdom Support & Care, the Glenrothes-based group is committed to implementing the Real Living Wage of £9.30 per hour – £1.09 per hour more than the government minimum for over 25s.
On average, a worker earning the real Living Wage of £9.30 will earn £2,000 more a year than someone earning the UK Government minimum of £8.21 an hour.
Bill Banks, Kingdom Group chief executive said, "One of our strategic objectives at Kingdom is to be an employer of choice so the rates we pay reflect the importance we place on our people. Being an accredited Living Wage employer is really important for us as it signals, not only to our staff, but also to the wider community, that Kingdom is now, and will always continue to be, a socially responsible organisation.
"Being based in Glenrothes, we're also proud to be part of the 'Making Glenrothes a Living Wage Town' campaign. Glenrothes is the first town in the UK to be awarded recognition for the plan to become a Living Wage town and Kingdom will do all it can to highlight the importance of being part of the Living Wage movement."
Peter Kelly, director of the Poverty Alliance added, "The real Living Wage is a vital component in the fight against in-work poverty. Workers need a wage that reflects the cost of living, but too many workers across Scotland are locked into poverty. That's why it's more important than ever for leading employers to join the growing movement of businesses and organisations that are going further than the UK Government minimum and making sure their employees earn enough to cover the cost of living."