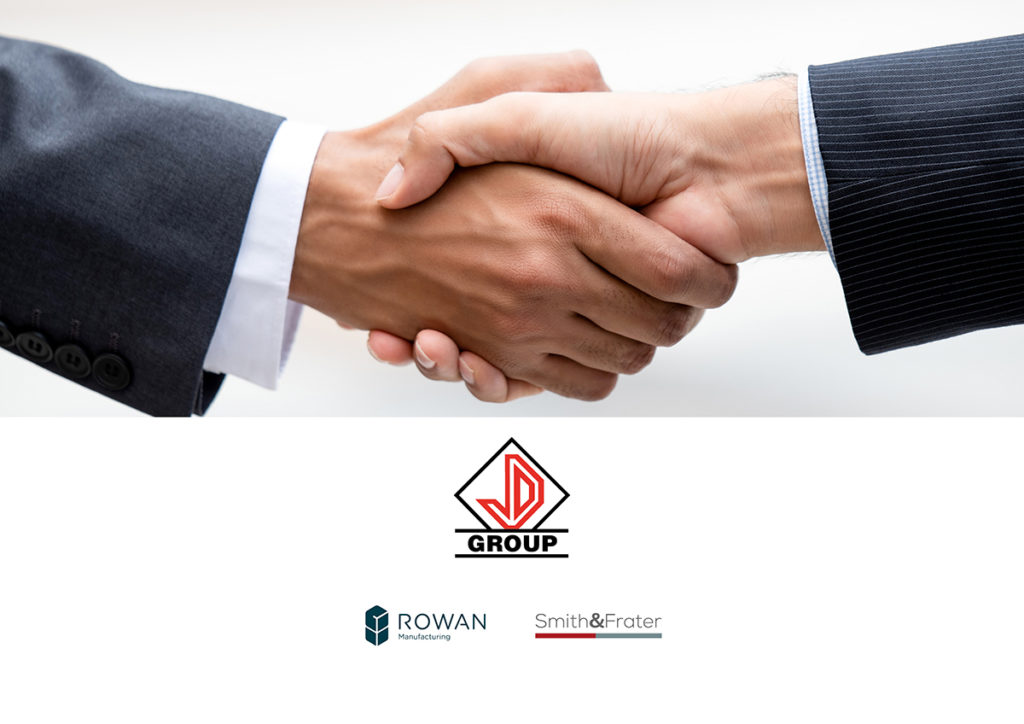 JAMES Donaldson & Sons (JDS) is targeting further growth in the housebuilding sector after completing the acquisition of Rowan Manufacturing Ltd and Smith & Frater from the shareholders of the Rowan Group.
Fife-headquartered timber specialist JDS said the deal would open up new product and market opportunities for the business and fits with the firm's ambitions to expand its capabilities in the housebuilding, offsite manufacture, local authority, RMI and contracting markets.
Rowan Manufacturing produces staircases, internal and external door sets, windows and screens, and bespoke joinery design. Smith and Frater supplies products including kitchen manufacturing, Fibo wall panelling, flooring, bathrooms, internal doors and ceiling panels to the building trade and construction industry.
Scott Cairns, group MD at JDS said, "Both Rowan Manufacturing and Smith & Frater have a great reputation for quality, service and product innovation. The suite of products offered by both businesses perfectly complements our portfolio in JDS with a clear synergy of client base. We see an opportunity initially in the Scottish market to invest in and substantially grow both businesses; with longer-term plans to expand that offering to the rest of the UK."
Nick Higgins, Rowan group MD added, "Our primary driver was to hand over the business to an organisation with similar values to us and a clear long-term, sustainable strategy. I can think of no better business than JDS to develop RML and S&F, and to nurture what we have built up. Over the years, our team has established a trusted reputation and a market-leading product offering. Having watched the development of the Donaldson Group over many years, I know that I have chosen the best possible enterprise to grow the businesses and people that I am so proud of."
JDS said there will be no changes for clients, employees or suppliers of RML and S&F. The brands will continue to operate independently.