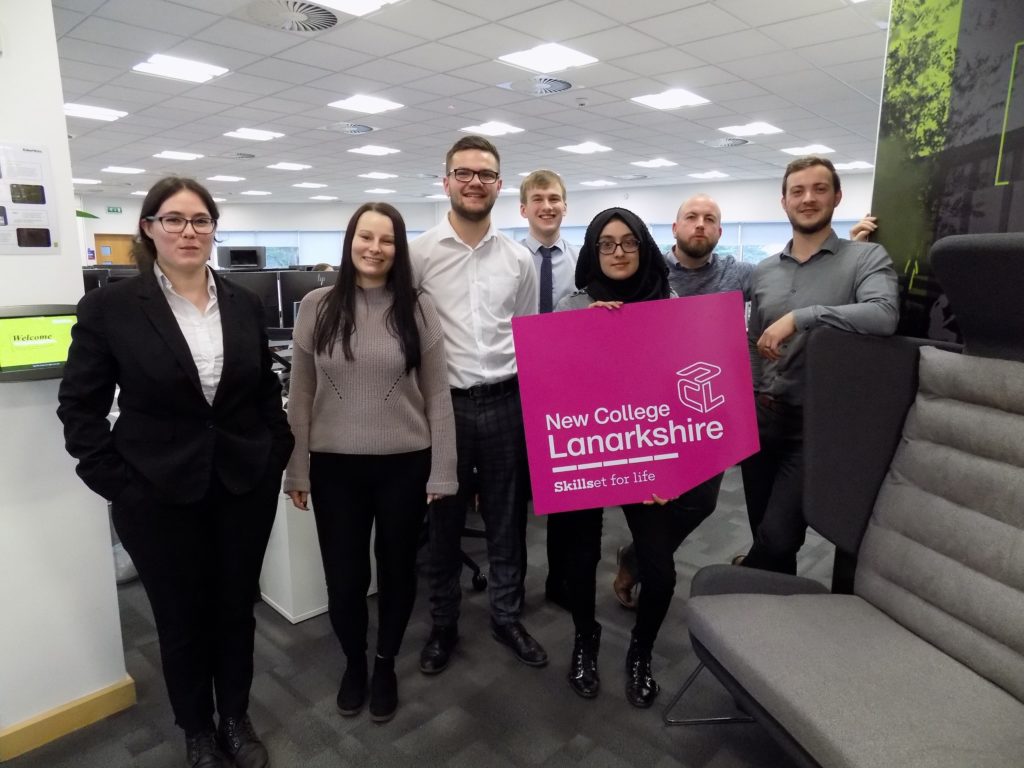 BAKERHICKS has recruited eleven graduates from New College Lanarkshire (NCL) to work on its infrastructure and built environment projects.
The engineering, design and project delivery company has established close links with the architectural technology team at NCL's Motherwell Campus through inviting students into work placements and by attending the annual showcase staged by the Faculty of Computing and Creative Industries.
The NCL graduates have progressed into roles in architectural technology, BIM (Building Information Modelling), structural, and MEP (Mechanical Electrical Plumbing).
Laura James, head of Scotland for BakerHicks said, "The candidates who come to us from New College Lanarkshire have a really good base knowledge of how to use Autodesk Revit on projects. For us as a multi-disciplinary consultancy, where all teams are working in Revit, this knowledge is invaluable.
"We have been really impressed with the New College Lanarkshire graduates' ability to come in and hit the ground running. The course is maybe more architectural-focused, but the skills that they're learning at NCL allows them to drop into the other disciplines very easily."
CAADT lecturer Michael McGuire said, "We owe a great deal of thanks to all of our industry partners. Companies such as BakerHicks continually support our courses in many ways – and the work placement week that they offer to our second year HND students is invaluable in providing a real-world experience.
"This partnership is beneficial to all involved, as companies are always on the look-out for new and emerging talent, so they help our lecturers to design the perfect courses to fill that demand. Modules such as model making have been dropped in favour of digital construction modules. Units in 3D printing and Building Information Modelling have been introduced and resulted in skyrocketing employment statistics for students leaving after just two years of study."