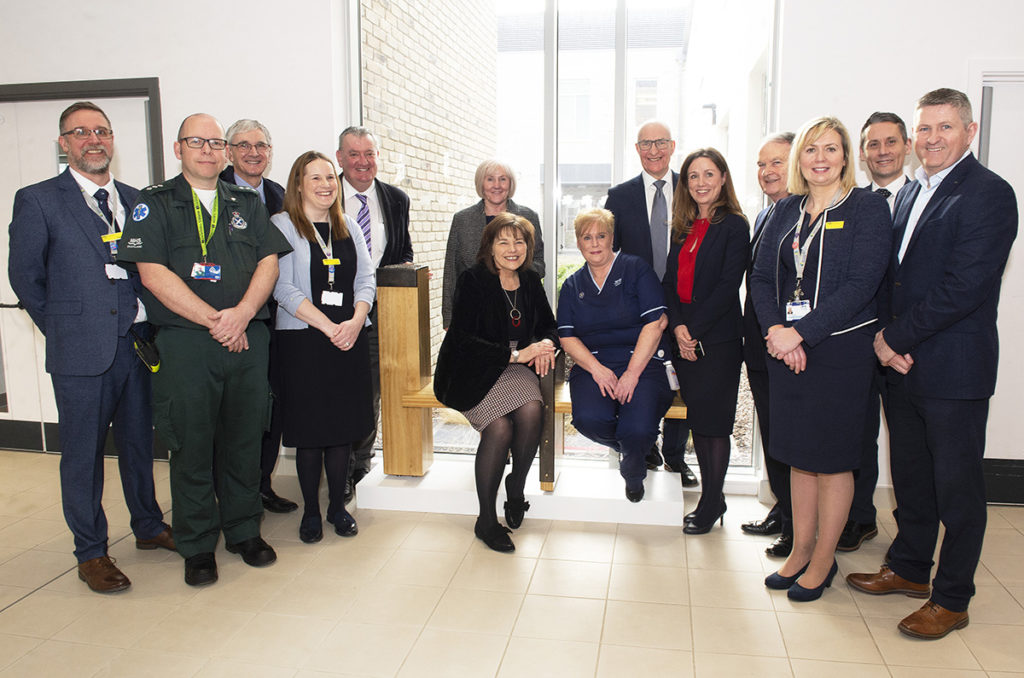 THE Robertson-built £37m Stirling Health and Care Village has been officially opened.
Scottish Government health secretary Jeane Freeman did the honours at the development, which has been tipped to benefit thousands of people across Forth Valley.
The project is a joint venture between NHS Forth Valley, Stirling Council, the Clackmannanshire and Stirling Integration Joint Board and the Scottish Ambulance Service.
Robertson served as main contractor, with the project delivered through hub East Central Scotland.
Services include a new GP and minor injuries centre, the Bellfield Centre (which provides short-term care, rehabilitation and assessments), a refurbished outpatient centre and a new base for the Scottish Ambulance Service.
Courtyard gardens and roof terraces provide access to outdoor spaces along with raised planters for gardening and walkways to nearby woodland. Communal social/dining areas have been created to encourage interaction, reduce isolation and provide spaces for gathering and activities.
David Cairns, MD of Robertson Central East said, "The close collaboration between all parties involved in Stirling Health and Care Village has been key to its success. The facilities delivered on site are second to none and I have no doubt that people across the region will benefit from the attention to detail put into the project at every stage."
Gary Bushnell, chief executive of hub East Central Scotland added, "We worked closely with all of the partners involved to manage the successful completion of Stirling Health and Care Village on time and on budget. We are proud to have delivered such high quality facilities which have been designed and built to meet the specific needs of the local community for many years to come."
Health secretary Jeane Freeman commented, "This £37m facility is a good example of bringing health and social care services closer together, in line with the Scottish Government's commitment to shift the balance of care towards mental health, and to primary, social and community care."