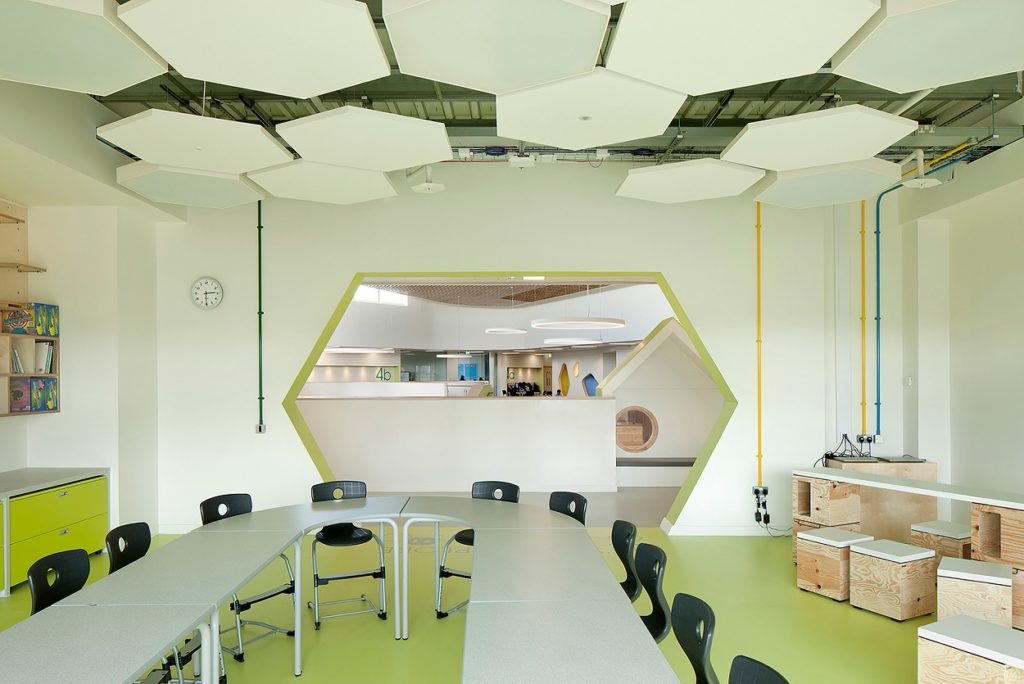 THE £15 million Maidenhill Primary School and Nursery Class has been officially opened.
Councillor Paul O'Kane, convener for education and equalities at East Renfrewshire Council, and council leader Tony Buchanan attended the unveiling of a commemorative plaque at the school, which has welcomed pupils into two primary one classes, and at a range of ages throughout the rest of the year groups, as well as children attending the new 120-place nursery class.
With more than 800 homes being built in the surrounding area in the coming years, with the school tipped to help shape the community.
Lindsey Mitchell, architect director, BDP Glasgow Studio said, "We are delighted to have designed and delivered this innovative school which is more than just a building for teaching and learning. Maidenhill Primary School is based in a new community and is the focal point for residents.
"East Renfrewshire is keen to provide the best learning environments for children and we were able to focus create a building with spaces to help the school achieve their educational and societal aspirations through architecture. It is open plan with a central heart of the building to allow for school and community use. It is an example of BDP's approach to create schools that deliver academic, social, economic benefits to the wider community and not just in term time."
Councillor O'Kane commented, "It is fabulous to see the new Maidenhill Primary and Nursery Class up-and-running in this vibrant, state-of-the-art facility. We are committed to providing the very best opportunities for all our children and young people and the facilities available at Maidenhill, both indoor and outdoor, really are top class. The affinity that the pupils already have with the school is so evident from the minute you walk through the doors and I'm sure as the community grows and develops we will see fantastic things from everyone connected to Maidenhill."
Headteacher Alasdair McDonald added, "It's an absolute privilege to lead this fantastic new community and since opening in August we are already making huge strides. The facilities are undoubtedly fantastic and they play such an important part in supporting our pupils in their learning. A school is so much more than bricks and mortar though, and we are enjoying building this new community together with children, families and staff – work which will continue in the months and years ahead."