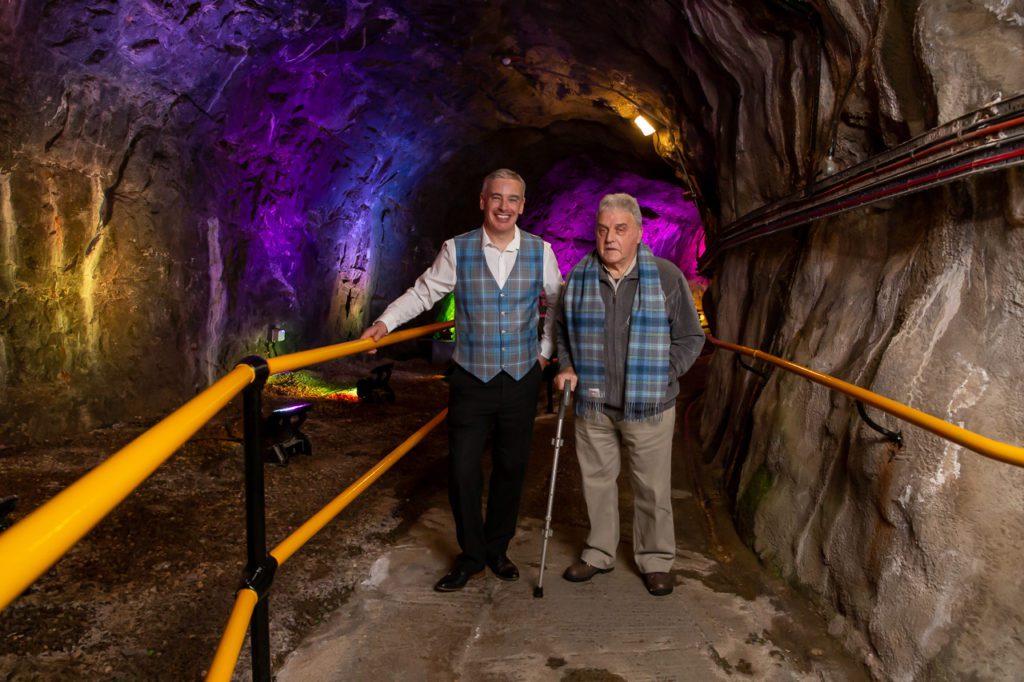 THOSE who lost their lives during the construction of the world's first reversible pumped storage hydro system have been honoured.
Drax, the firm behind Cruachan Power Station in the Scottish Highlands, unveiled a tartan sett with 15 strands of dark blue thread – each of which represent those who died during the construction of the site between 1959 and 1965.
Around 1300 of the 4000 strong workforce at the time were known as 'tunnel tigers', with the role seeing them drill, blast and clear rocks from the inside of Ben Cruachan to allow for the station to be situated within the mountain.
Ian Kinnaird, head of hydro at Drax, said,"Building this unique power station was an astonishing feat of engineering, completed in challenging conditions. The work was physically demanding and at times, incredibly dangerous. Sadly, during the course of the construction, 15 men lost their lives.
"When we were commissioning this new tartan, we decided it was a fitting tribute to incorporate 15 dark blue threads in memory of those who tragically died – many of whom were very young."
One of those who died was 23 year old Edward Gallagher, from Donegal. His fiancé, Barbara McCabe, said, "He was such a lovely, lovely man. Eddie's father sent me a telegram and what it said was: 'Is Eddie alright?' I didn't know what it meant, I was busy getting ready for Eddie coming down so we could spend Easter together.
"He shouldn't have been at work, but he'd swapped shifts with someone else who wanted to go home early for Easter – that was what Eddie was like. He was a great young man, always doing things like that to help people."
Ian MacLean, from Oban, was a 20-year-old joiner when he started working at Cruachan in 1962. He said, "I worked as a joiner on the roof of what is the machine hall now. The noise from the blasting was incredible – you didn't just hear it, you felt it too.
"There was a lot of dust, but what bothered us the most was the smell – it was horrible. There were fumes from the explosives as well as the dump truck's diesel engines that were running all the time – and we didn't have masks to wear. Some days the air was so thick you could only see a few yards in front of where you were standing."
Guides at the site's visitor centre will now wear the tartan on their waistcoats, with the centre's manager, Sarah Cameron, insisting how 'important' it is to continue telling the story of how the centre was built and of the men who lost their lives in the process.