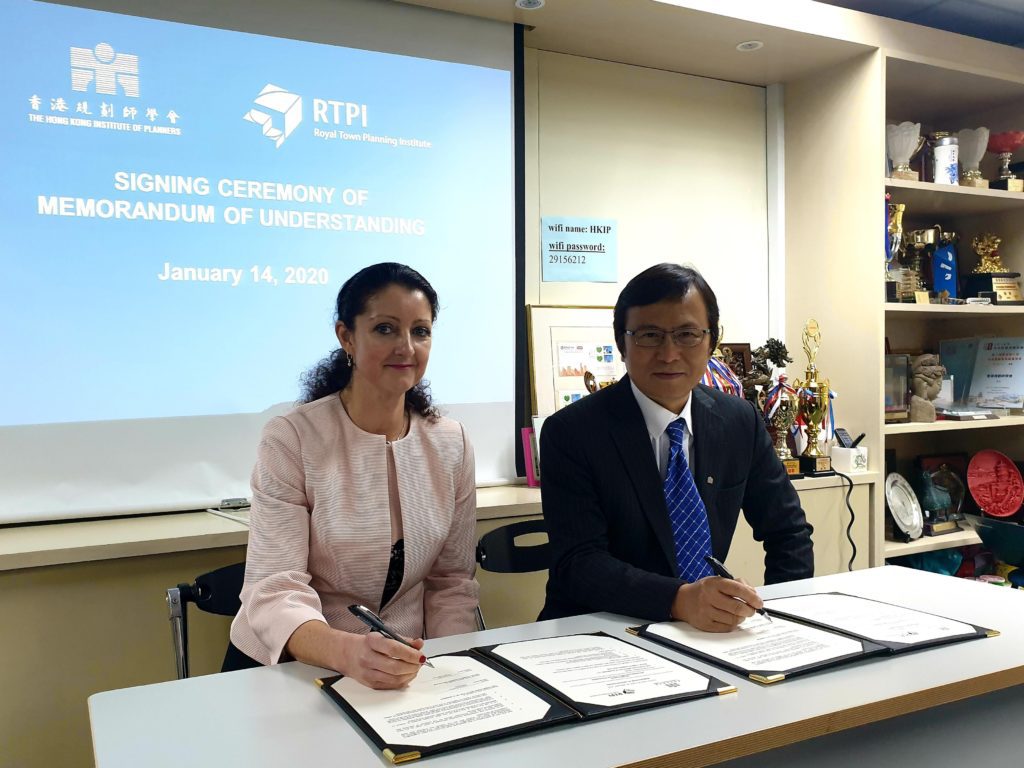 THE Royal Town Planning Institute (RTPI) has signed a Memorandum of Understanding with the Hong Kong Institute of Planners (HKIP) to help strengthen relations between the two organisations.
RTPI chief executive Victoria Hills signed the document during her visit to a HKIP council meeting in Hong Kong, where she delivered a seminar on the RTPI's key priorities for the next decade which will be set out in a new corporate strategy to be formally launched next week.
Ms Hills spoke about potential opportunities for the RTPI and HKIP to work more closely together. She said, "In signing this MOU, the RTPI has laid some important foundations for delivery of its new vision to be a global leader for the town planning profession and for a forthcoming revamped international strategy.
"The MOU will allow us to work more closely with HKIP to foster knowledge exchange on policy and practice, mutual visits and invitations to each other's programmes and information sharing on routes to professional membership and CPD frameworks. We look forward to strengthening the relationship in the coming years."
RTPI said the two bodies will also explore the possibility of 'co-badging' a number of HKIP events as RTPI 'Core CPD'.
As part of her visit to Hong Kong, Ms Hills attended a partnership board meeting at the University of Hong Kong, which runs RTPI-accredited town planning courses, and met overseas RTPI members.