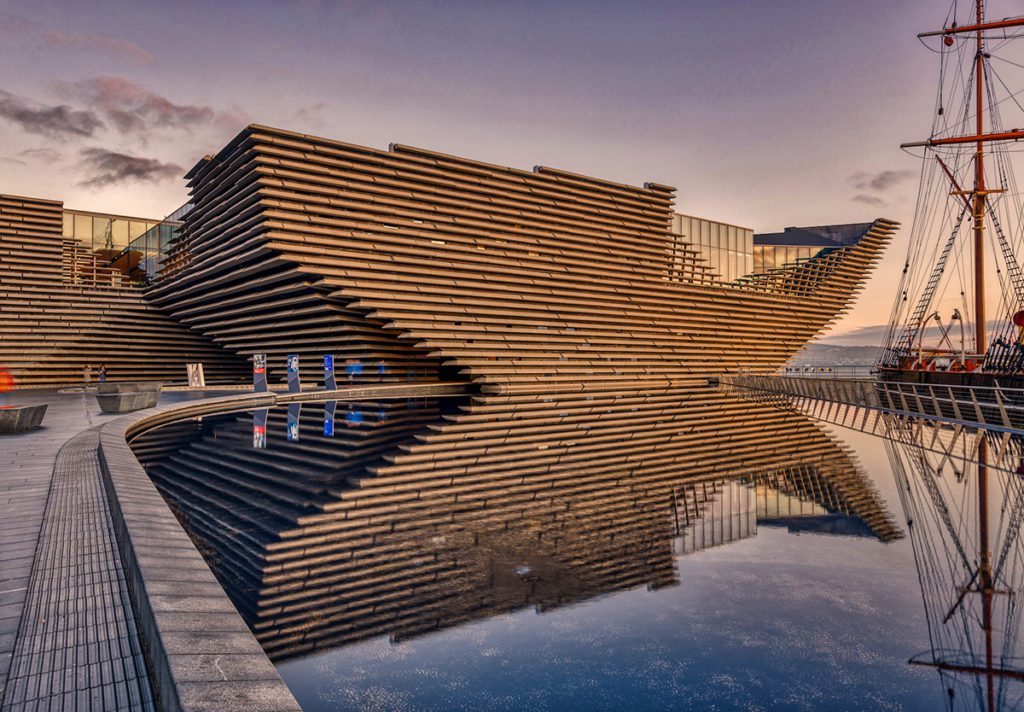 NEW research has revealed V&A Dundee provided Scotland with a £75 million economic boost in its first year.
This includes a £21 million boost to the Dundee economy alone, far exceeding the predicted impacts of £10 million in Dundee and £23 million across Scotland.
More than 833,000 visitors set foot inside the museum in its first 12 months after opening, compared with a predicted football of 500,000.
The independent study was conducted by Ekosgen and Reference Economic Consultants and commissioned by V&A Dundee. The report also found that the museum supported the equivalent of 696 jobs in Dundee and 2,143 across Scotland.
The construction of Kengo Kuma's building had a further economic impact of £70 million across Scotland, helping to support 7,037 jobs.
Philip Long, director of V&A Dundee said, "This new research shows very powerfully how V&A Dundee has had wide economic benefits, within our own city and across the whole country. It demonstrates the value of investing in world-class cultural centres like V&A Dundee to boost tourism and create jobs, as well as the essential contribution the museum is making as a cultural institution promoting design creativity."
Scotland's culture secretary Fiona Hyslop added, "V&A Dundee is a powerful symbol of Dundee's new confidence and the strong future of design and innovation across our nation. In its first year it has far exceeded expectations for visitor numbers and proved an incredible success in boosting Scotland's attractiveness to those looking for world-class cultural experiences. The Scottish Government provided £38 million towards the construction of the building and committed extra funding to support its first ten years of activity. It has more than proved its cultural value and I welcome this report in highlighting the economic value of this flagship museum."