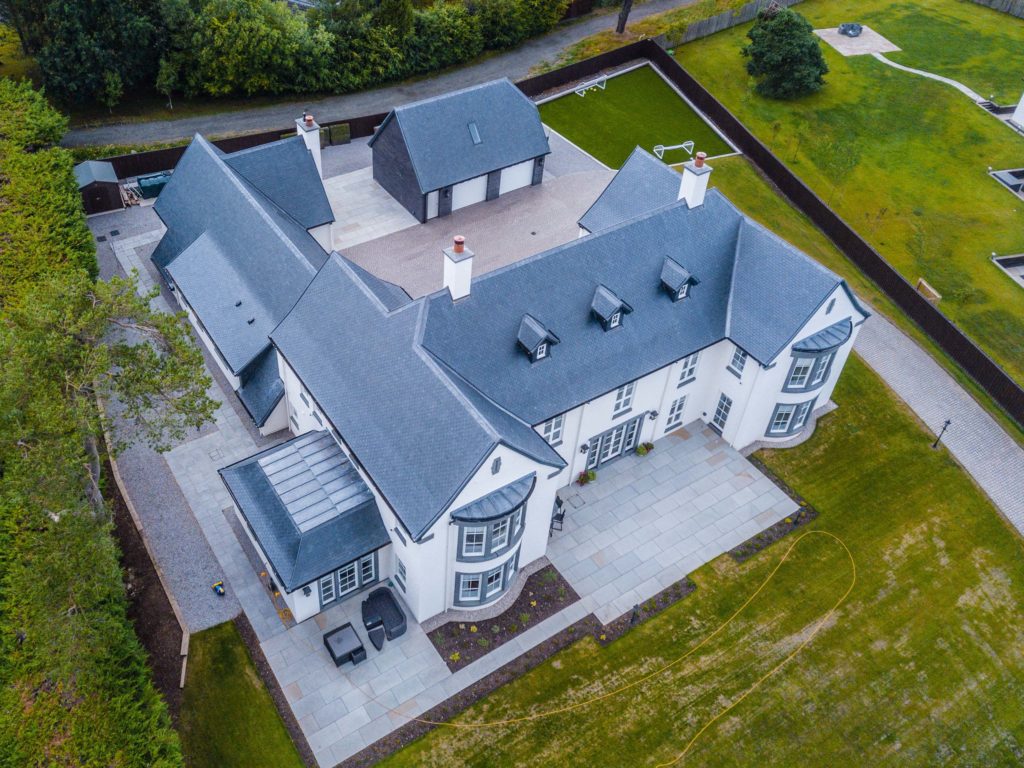 A new build three-storey home in Gleneagles specified Cupa Pizarras' thick Heavy 3 natural slate across its 680 square metre roof.
The roof features a 50-degree pitch with each course getting progressively shorter in length towards the ridge.
Fiona Robinson, founding director at Thomas Robinson Architects said, "After discussion with the client, it was agreed that an attractive arts and crafts-inspired house would suit the plot best. Although natural slate isn't a typical roofing choice for this architectural period, a loose code was set by the Gleneagles Estate to maintain quality and harmony in the area.
"Working alongside Cupa Pizarras' specification manager Allan Liddell, we specified the Heavy 3 natural slate as we knew it would provide the refined, traditional look we wanted to achieve and, more importantly, would deliver the hard wearing finish our clients were looking for."
Installed by roofing contractor John Carey, the installation was completed within seven weeks.