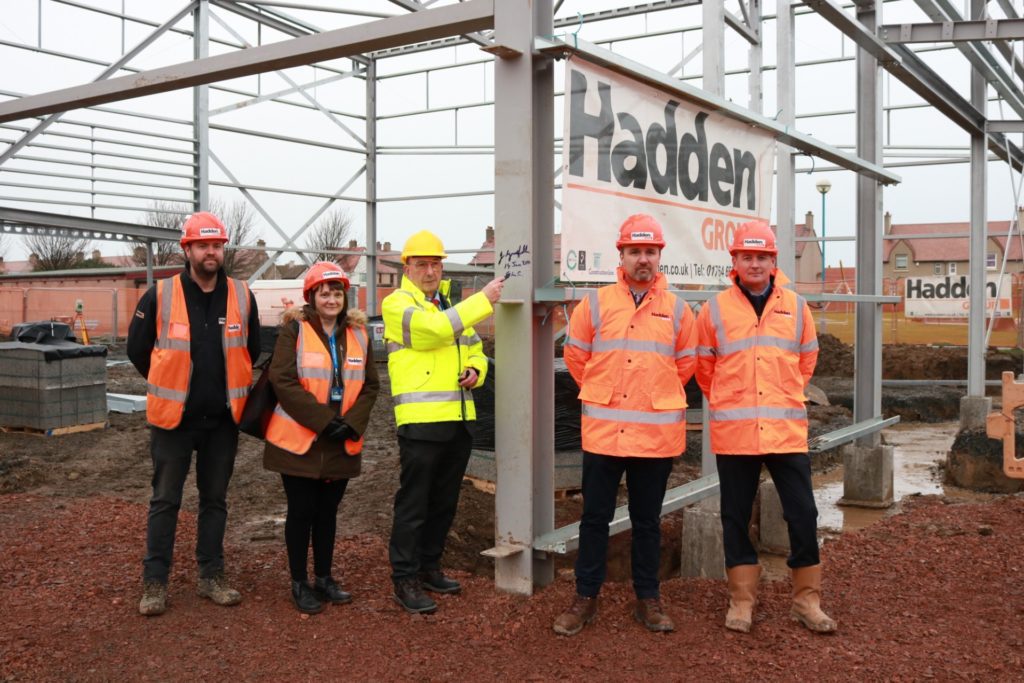 AN important milestone has been reached in the construction of the new £1.094 million extension to Port Seton Community Centre with the foundations now in place and the steel frame complete.
East Lothian Council commissioned a sports hall feasibility study in June 2010, which identified that the existing centre had insufficient capacity to effectively serve the community.
Hadden Group was awarded the contract to deliver a new sports hall extension, with work starting onsite in October and due for completion by late July 2020.
Councillor Jim Goodfellow,  cabinet member for community wellbeing, recently met with representatives from Hadden Group to view the progress being made. He said, "Port Seton Centre is a much-used and valued facility in the heart of this community and there has been a long-held desire to expand its footprint to increase leisure access. Our investment will support existing services and also allow new activities to be developed. I'm pleased to see the progress that has been made so far and look forward to watching it continue to take shape."
Steven Brady, Hadden Group MD added, "We're pleased to have been chosen to deliver this new sports facility for the Port Seton community which continues our excellent working relationship with East Lothian Council. Our construction team are progressing well with the build and we look forward to delivering a first-class community asset."