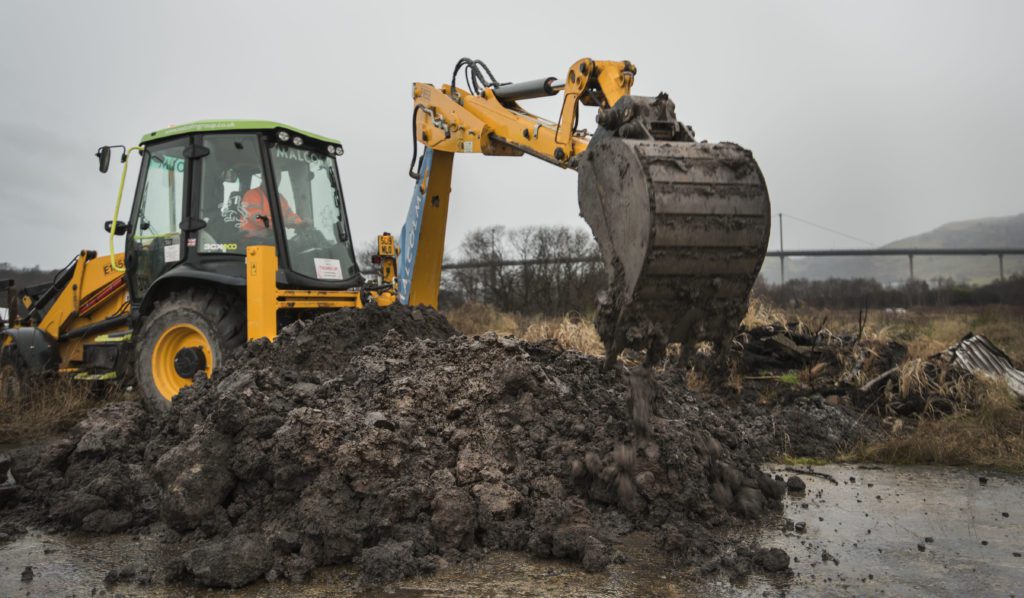 CONSTRUCTION work has started on a new marine engineering hub on the Clyde, which has been tipped to deliver 1,000 new jobs.
Malin Group's staff and contractors were on site to begin the early stages of remediation work, which will enable the site to be developed into the only Marine Technology Park in Europe.
The news comes a week after the Scottish Government's finance secretary Derek Mackay revealed his 'Clyde Mission' plan to boost the river's traditional strengths in shipping and marine engineering, while aiming to breathe life into derelict land alongside the waterway.
Malin MD John MacSween said, "We are excited about the potential that the Marine Technology Park offers Scotland's marine industry and it was encouraging to see diggers on site this week as the work to develop the site gets under way.
"The assumption with industry, especially the type of heavy industry traditionally associated with the Clyde, is that it has a negative impact on the environment. The Marine Technology Park marks a departure in that respect. Environmental remediation and protection is a major consideration for us and Malin's development of the site will have a positive environmental impact. The measures we are taking will offer ongoing environmental protection for the River Clyde and provide long-term benefits for the river, fish and other marine species."
A team of experts including microbiologists from the University of Strathclyde will work closely with West Dunbartonshire Council and SEPA, using bioremediation techniques to responsibly degrade the oil contamination at the site. Ecologists are also advising on measures to prevent harm to wildlife.
The Scottish Marine Technology Park is to be built in Old Kilpatrick. It is expected to become a centre of excellence for marine engineering manufacturing, with a number of companies having already expressed an interest in becoming tenants.
The development will include a fabrication facility, a deep-water jetty with a 1,100-tonne ship hoist. The SMTP is due to be operational by 2024.