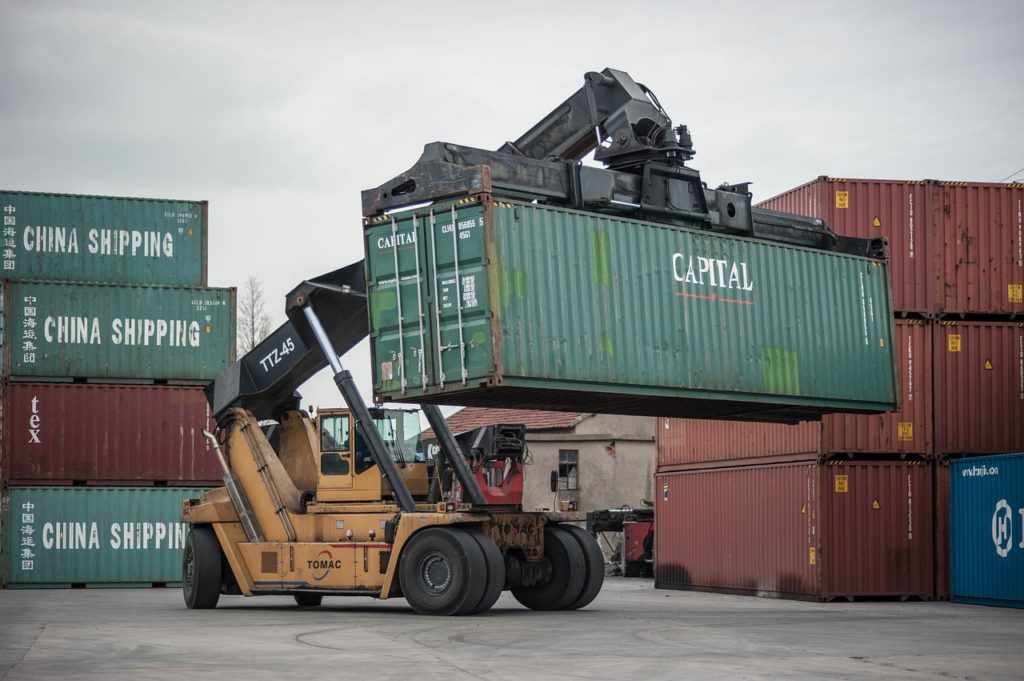 By Lauren Gladding, Self Storage sales & marketing manager
CONSTRUCTION is one of the most dangerous industries in the UK to work in. According to statistics from the HSE, 30 construction workers were killed at work in 2018/19 – this is out of 147 people killed at work in total. So, in an industry which claims 30% of all workplace fatalities in the UK, what can be done to make construction sites safer?
Workplace injuries in construction
As well as fatalities, construction has the second highest rate of non-fatal injuries and it leads in musculoskeletal disorders, particularly for the arms, neck and back. Health and safety is incredibly important on construction sites and regular training should be given to try and prevent accidents as much as possible, otherwise you could pay – over £54.5 million was issued in fines in 2019 alone.
Incorporating safety into design
Few projects are planned from the start with safety precautions built into the site and the finished project – all too often safety precautions are an afterthought. If this afterthought takes additional time for a contractor to devise a safe system of work, then the project could be severely delayed. This could increase costs significantly, so it makes sense economically to take the precautions from the start of the project to avoid any unnecessary money being spent.
Once construction has finished, it should be fully safe to use immediately, or additional costs could be incurred carrying out retroactive work
Minimising working at height
Working at height is the most common cause of death in the workplace. As such, construction companies must try and minimise the amount of work at height that is carried out on site as much as possible. Where work at height is imperative to the project, every safety precaution possible must be taken to make sure it is entirely secure.
Public safety
Construction sites are not just potentially unsafe for the people working in them. Members of the public are at risk when passing near a construction site, also any visitors who come to the site are at an even higher risk of injury or death. This must be considered when designing the site and carrying out the work.
Managing vehicle traffic
Being struck by a moving vehicle is the second most common fatal accident at work and it is also the leading cause of work-related accidents to the public. Given the number of moving vehicles which could potentially be on a construction site at any given time, this is an important consideration when considering safety hazards.
Safe planning and control of traffic is the best option, ideally closing down roads and traffic entirely. Another option is working outside of peak operational hours. Although some think this is a costly option, as they would have to pay employees to work out of hours, the cost is nothing compared to the potential fines and costs that can incur from a traffic accident on an unsafe site.
Safety as a value
It's important the employees, contractors and members of the public are reminded constantly of safety regulations and it is instilled in the project as common practice – it's not good enough to just design a safe site, it has to be safe while in use. Teams must be given regular safety training to keep the information fresh in their mind and to keep it part of the ethos in the everyday running of the project. Additional training should be given where possible to those with the right qualifications and responsibilities.
Regular inspections of work areas, site access points and equipment are necessary to prevent injuries and fatalities. Another method of prevention is to analyse previous accidents and near misses to see what could be done differently and then implement these strategies.
Safe welfare facilities
Providing safe and sufficient welfare facilities is a legal requirement for construction sites. This is largely for a warm and secure place to take breaks, but it can also be a defence against fatigue and tiredness. Fatigue costs the UK £115-240 million in accidents alone. If workers can take a break in a comfortable environment, they will be less fatigued, decreasing the risk of injuries.
By offering canteens, showers, drying rooms and comfortable offices on site, employees can recuperate on site and will be at less risk of fatigue-caused accidents.
Construction professionals are responsible for the safety of their workforce and it is their duty to create a site that is as safe as possible for their employees, contractors and members of the public. Make your site safer this year by taking pro-active measures and not just filling quotas.