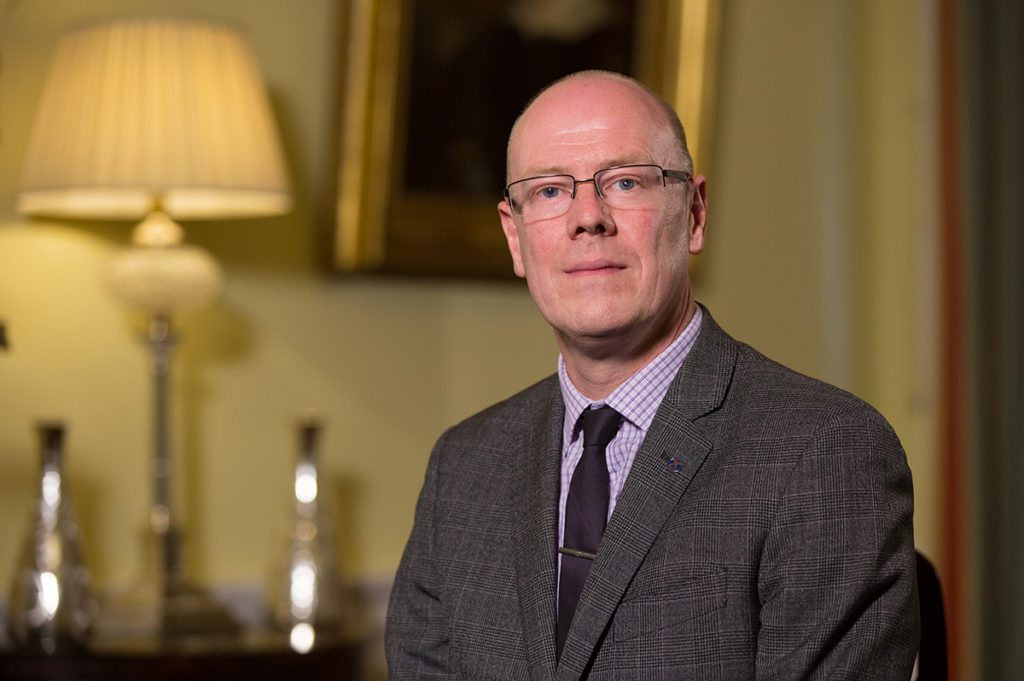 THE Scottish Government has confirmed to Project Scotland that a high-rise domestic building "inventory" is being developed as part of its building and fire safety strategy.
Housing Minister Kevin Stewart said that, as agreed with the Ministerial Working Group established by the First Minister in the wake of the Grenfell Tower tragedy, this will be a "central source of information" on key aspects of the construction and fire safety features of existing high-rise buildings.
The inventory will ensure that there is an up-to-date resource on building material regulations, meaning that no more will there be a need to trawl through old documentation to identify the legalities of certain building materials.
Writing below in Project Scotland, Mr Stewart revealed the Scottish Government's intentions for tougher fire safety regulations across all buildings, including "tighter controls" over the combustibility of cladding on hospitals, residential care buildings, entertainment and assembly buildings.
The future of building and fire safety in Scotland – By Housing Minister Kevin Stewart
The day after the devastating Grenfell Tower fire, the First Minister established a Ministerial Working Group to oversee a review of building and fire safety, particularly in Scotland's high rise buildings. Since then we have taken a number of actions to help make Scotland's high rise buildings even safer.
Our new regulations introduced on October 1 include lowering the height at which combustible materials can be used for external wall cladding systems from 18 metres to 11 metres to align with fire-fighting from the ground. And we're introducing tighter controls over the combustibility of cladding on hospitals, residential care buildings, entertainment and assembly buildings regardless of building height.
The requirement for cladding on high-rise buildings in Scotland is that it meets European classification A1 or A2, which is effectively non-combustible or does not contribute to fire growth, or that it passes a large scale fire test, known as BS 8414.
In retaining the alternative approach, we have followed the recommendations of the Scottish Government's independent fire safety review panel. This standard is currently under review and we will follow the British Standards committee's findings and take these into consideration in setting our regulations.
While cladding is clearly important, there is more to fire risk of a building than that one element. That's why we are also introducing evacuation sound alerts, floor and dwelling indicator signs and two escape stairs in all new high rise domestic buildings.
And we have made a commitment to introduce a mandatory requirement to install sprinkler systems in all new build flats, certain multi-occupancy homes and social housing from 2021. These are in addition to the new minimum standard for fire and carbon monoxide detection, where we are extending the high standard currently required in private rented housing to all homes to ensure everyone has the highest level of protection.
 The new standard will come into force from February 2021. An interest-free loan fund to assist housing associations meet the standard opened for applications in June, and to date more than £3 million loan funding has been provided.
A review of fire safety in Scotland recommended where improvements could be made to support and clarify existing guidance and legislation.  That's why we recently published practical fire safety guidance aimed at those responsible for existing high rise domestic buildings. It provides advice on how to prevent fires and reduce the risks from fires in high rise domestic buildings.
We have produced fire safety information leaflets containing advice for residents in high rises on how to prevent fires in the home and what to do if one starts in their building. These are being delivered to all homes in high-rise buildings and will also be available in libraries and community centres. 
We are also developing an inventory of high rise domestic buildings in Scotland. As agreed through the Ministerial Working Group, this will be a central source of information on key aspects of the construction and fire safety features  of existing high rise residential buildings. 
The skills and competence of the building standards workforce are essential to deliver a good level of service, and support economic growth but most importantly, to keep our communities safe.That's why we are developing a Workforce Strategy to build resilience for the building standards service, raise the profile of profession and improve opportunities around education and skills.
The tragic events at Grenfell Tower emphasised how important building and fire safety is. Although we already have stringent regulations in place, we are determined to do everything we can to strengthen the safety of those living in high-rise buildings and keep Scotland's citizens safe.