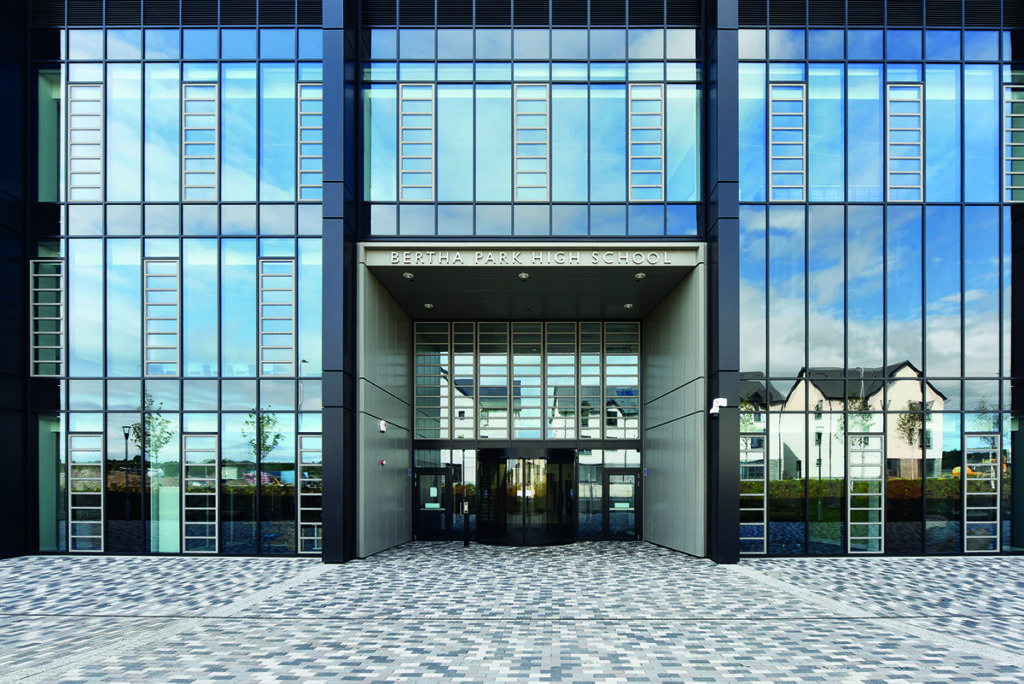 METAL Technology's architectural aluminium systems were specified at Bertha Park High School in Perth, which is one of the most advanced schools around due to investment in innovative technologies.
Designed by NORR Architects and built by Robertson, the project selected Metal Technology's systems to meet the security, thermal, and airtight design requirements, as well as the desired ventilation strategy.
The facility, designed to accommodate up to 1,100 students, showcases the firm's full height System 17 curtain walling façade, as well as a range of other products.
To fulfil the needs for structural integrity and comply with thermal enhancement needs, Metal Technology's System 4-35Hi Windows and System 5-20D Doors were included in the construction. Its System 23 Louvres were also utilised to create the desired aesthetics whilst providing 'sophisticated' light and natural ventilation.