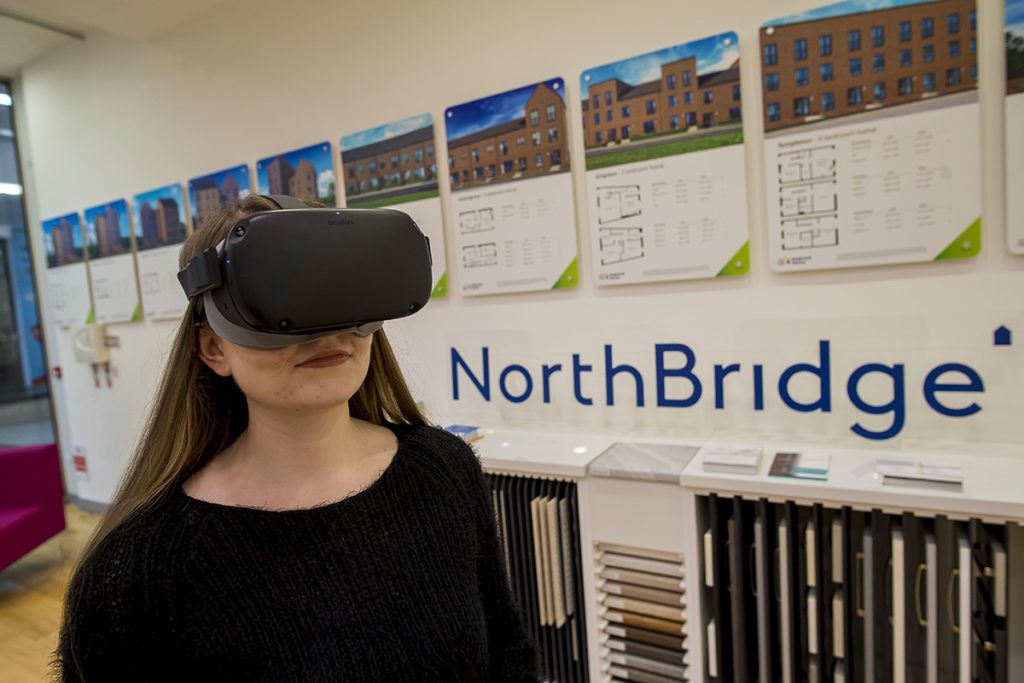 A housebuilder is giving prospective homebuyers the opportunity to experience their new neighbourhood before it's even built thanks to VR technology.
Keepmoat Homes is launching the service for the upcoming NorthBridge development. The VR tour will allow viewers to 'walk down' the streets, discover the cycle paths, and explore the green open spaces months before moving into a new home.
NorthBridge will comprise 824 homes, as well as shops, public spaces, landscaped promenades and parks, a community campus and a garden bridge connecting the area to Glasgow city centre. The site is part of the £250million Sighthill Transformational Regeneration Area (TRA).
Beth McNeil, regional MD at Keepmoat Homes Scotland said, "We are delighted with the launch of NorthBridge, and really excited to be able to use this innovative technology for the first time in Keepmoat's history on what is our flagship development. NorthBridge is truly unique, and we see it as a fantastic example of how working with key partners including Scottish Government and Glasgow City Council can regenerate a whole area of Glasgow, and provide new homes and new opportunities which will really benefit the city."