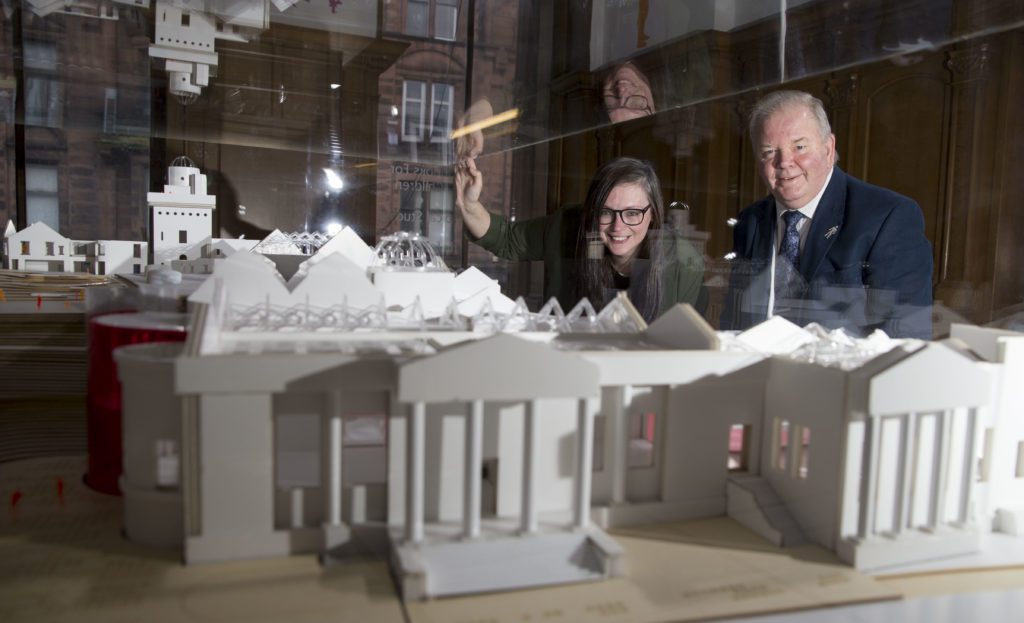 AMBITIOUS plans to transform Paisley Museum into a 'world class' visitor destination have received a boost after The National Lottery Heritage Fund committed to £3.8 million of support for the project.
The four buildings which make up the museum, including the country's first public observatory, will be re-designed and extended by a team including architects AL_A and exhibition designers Opera Amsterdam.
Galleries will double the number of objects on display and be fully accessible. Learning zones, improved social spaces, a new cafe, shop and cloakroom facilities will all be featured, along with a new entrance courtyard and gardens.
The revamped museum, set to open in 2022, has been tipped to attract 125,000 visits a year, almost four times the current numbers, and create a significant boost for the local economy.
Caroline Clark, director Scotland of The National Lottery Heritage Fund said, "This project has been driven by the passion of the Paisley community to put their unique heritage on an international stage. With the help of National Lottery funding, new life will be breathed into these heritage buildings giving Paisley's wonderful textiles and other treasures the prominence they deserve, while also bringing a new confidence to the town."
Amanda Levete, director of AL_A added, "This Heritage Fund grant is testament to the great energy shown by Renfrewshire Council and the people of Paisley, who have worked tirelessly to share their rich heritage of which they are justifiably proud. Paisley Museum Reimagined will show how an ambitious project can have a profound impact on a community and its identity – and how Paisley's history of innovation, radical thinking and great philanthropy will be used to inspire new generations."
Councillor Lisa-Marie Hughes, chair of Renfrewshire Leisure Ltd commented, "We want to thank everyone connected to the National Lottery Heritage Fund for their fantastic support. It will help us deliver a world class museum which will take the town's unique and fascinating stories to new audiences, showcase Paisley's internationally-significant collections, and bring new life and footfall to the wider area."