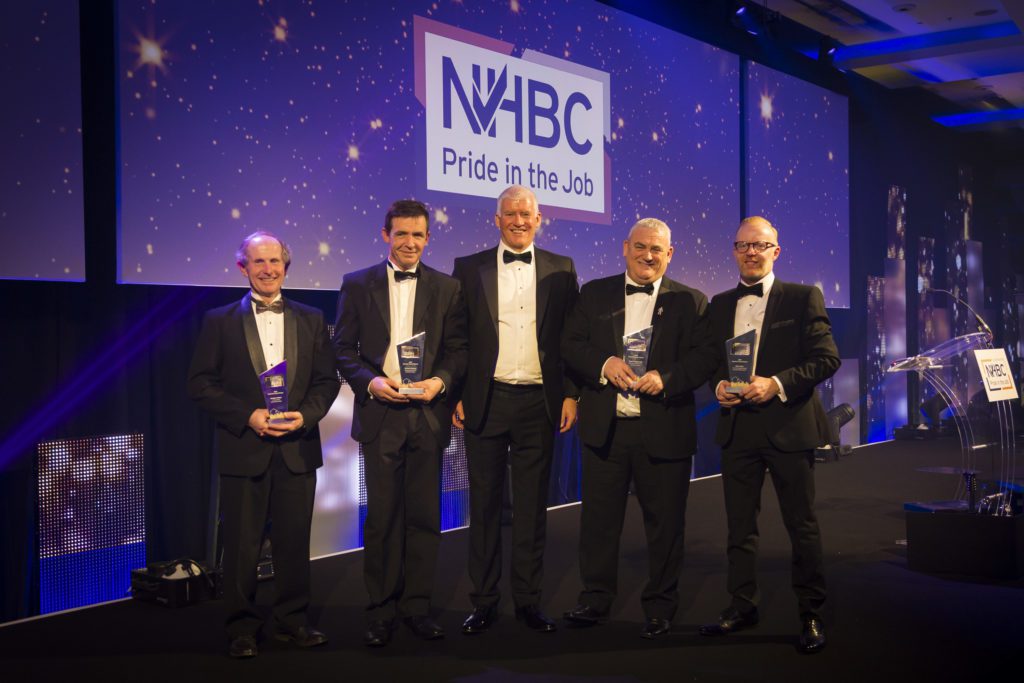 EDINBURGH project manager Mark Foley has won a UK-wide award for his work on the UNESCO-accredited site, The Crescent at Donaldson's.
The CALA Homes (East) employee scooped the "Multi-Storey Building" award after representing Scotland at the National House Building Council (NHBC) Pride in the Job Supreme Awards, held in London.
Mark was chosen ahead of other finalists involved in projects in York, Poole and London. The award follows his success in the regional heats last year.
As well as spot checks, each site manager is assessed across 37 different areas of site management, including technical knowledge, quality and consistency.
Mark already has 13 Pride in the Job awards, alongside nine Seal of Excellences and two regional awards.
He said, "Delivering excellent quality for customers is what most site teams strive for and for our work at The Crescent to be recognised by the NHBC at the Supreme Awards is a real privilege and without doubt, the highlight of my career. Having the opportunity to work on such a prestigious site, with this level of architectural design, makes it all the more exciting.
"While my name is on the award, I want to make sure that it is appreciated how much of a team effort this is, and it couldn't have been achieved without the amazing team I have working alongside me."
Designed by architect Richard Murphy OBE, The Crescent is located in the grounds of the famous Donaldson's estate in Edinburgh.