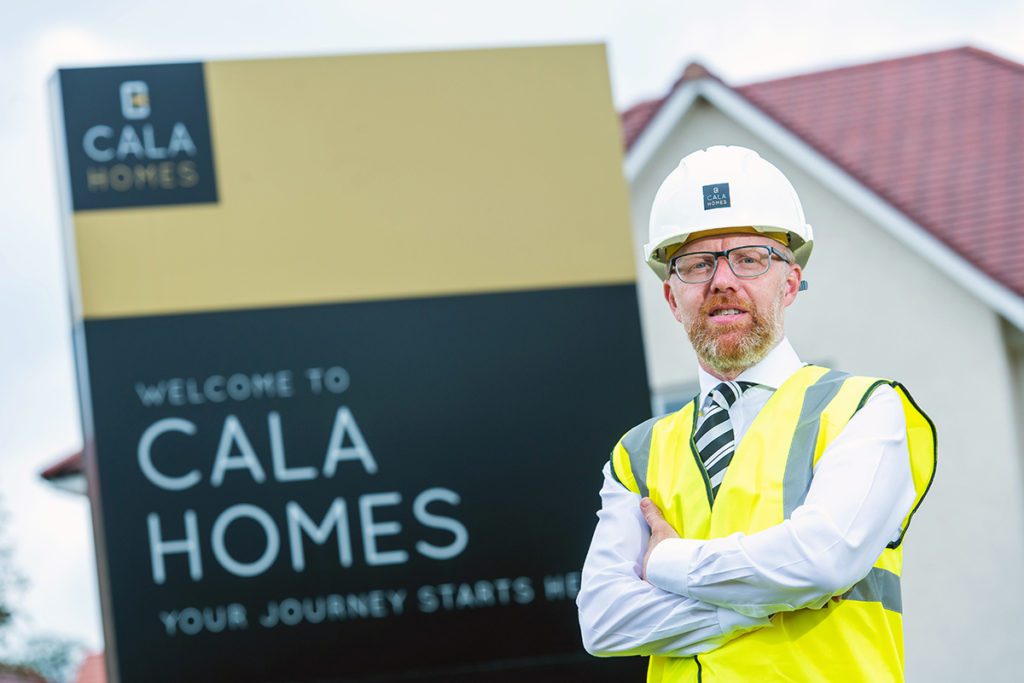 AN EDINBURGH project manager will represent Scotland at a national awards ceremony in London.
Mark Foley, who oversees the build at The Crescent by CALA Homes (East), is one of four finalists from throughout the UK nominated in the National House Building Council (NHBC) Supreme Awards.
Last October, Mark and his team won the "Multi-Storey Building" category at the Scottish regional heat of the NHBC 'Pride in the Job' Awards. Mark is now up against the UK's best multi-storey projects, with fellow category finalists overseeing projects in York, Poole and London.
Mark, who has 13 Pride in the Job awards, alongside nine Seal of Excellences and two regional awards, said, "To be recognised by the NHBC once again is a real privilege and highlight of my career – it is what most site teams strive for. While I am the one nominated, I want to make sure that it is appreciated how much of a team effort The Crescent was. I would not have this opportunity at the awards if it was not for the amazing team alongside me.
"Being able to work on sites with this level of architectural design, and seeing the outstanding final result, makes it all the more exciting. I was immensely proud to win the regional awards and I can't wait to see what happens in London."
The Crescent, located in the famous Donaldson grounds, is a glass-fronted 'sweeping arc' of apartments on the grounds of the UNESCO-accredited Playfair Building. The development was designed by architect Richard Murphy OBE.