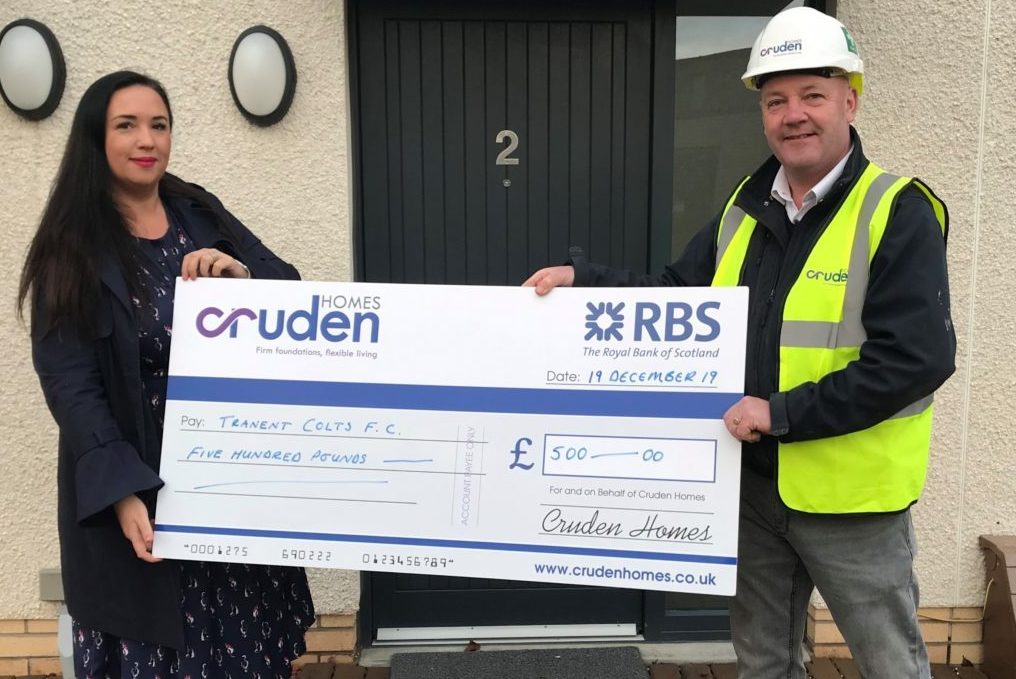 A Cruden Homes site manager and a team of volunteers are set to travel to Rwanda to assist in community projects.
Phil Purves balances his day job of managing housing developments in the east of Scotland with his role as chairman of his local kids' football club, Tranent Colts FC in East Lothian.
Phil led a team of delegates from Tranent Colts FC on a trip to Africa in 2016, helping with community projects and delivering football sessions to children, including homeless street kids and disabled children.
Following on from that trip, Phil and some volunteers from Tranent Colts FC, SFA, Hearts FC and other Platinum status quality mark clubs from the south east region will be returning to Rwanda in February.
Phil said, "Our last trip to Rwanda was a life-changing experience, we gained a real insight into how difficult life can be for children in communities in Rwanda. It was incredible to see the difference football could make through the huge smiles on the children's faces. We made a lot of friends who we have kept in touch with, and are thrilled to go back to Rwanda in February to strengthen our links with these organisations, assist with community projects and deliver football sessions to more children.
"From our last visit, we know this opportunity can make a real difference to young Rwandans' lives. We will be visiting the Faith and Hope school, where we will be coaching as many pupils as possible. We will be returning to the school for disabled children to deliver several sessions, and will spend as much time as possible coaching football to street kids again.
"For the first time, we will be making an overnight trip to Bisisero. This town has shut itself away since the genocide, in which they lost over 50,000 people during the massacres. We are keen to bring the power of football to the younger generation in this town and show how it can help build communities."
Cruden has donated £500 to support Phil and the team on their second mission to Rwanda. Hazel Davies, sales and marketing director at Cruden Homes commented, "We're delighted to be able to support Phil and Tranent Colts FC on their second trip to Rwanda. Phil goes above and beyond to make a difference in the local community and in Rwanda, we are proud to have him as an employee."