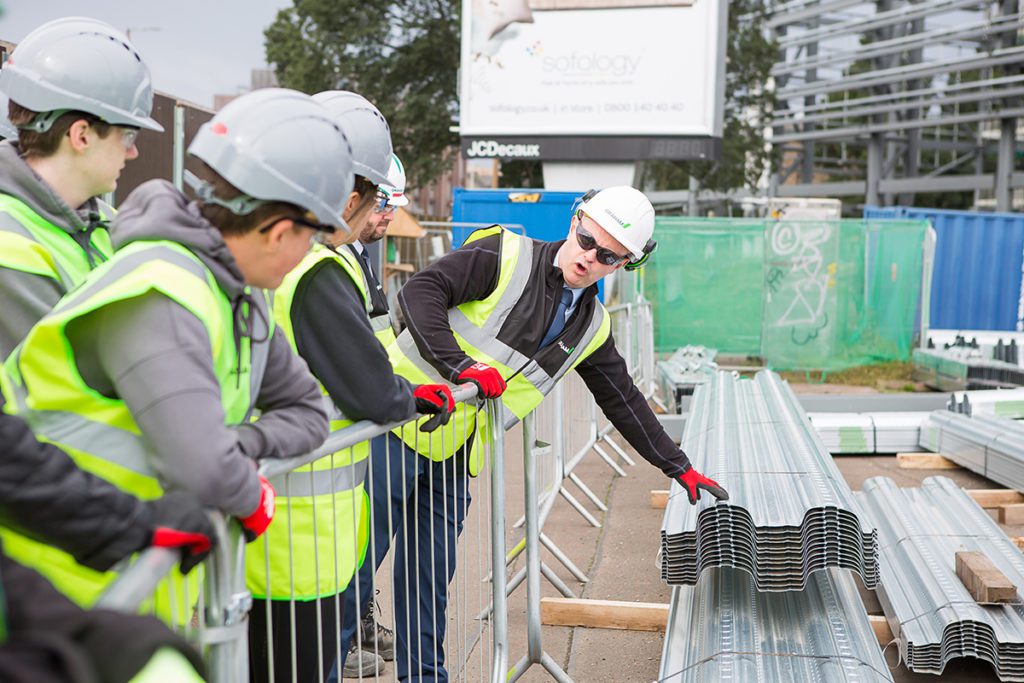 GRAHAM has teamed up with 'sport for employment' charity Street League to establish construction skills academies, with the aim of giving young people support including career advice, CV writing and interview skills.
Street League uses sports to engage with young people and teach them vital life and work skills to help them move into sustainable employment.
Graham said the partnership enables young people who access Street League's services to become informed about the available career pathways in the construction industry. Individuals with an interest in a career in the sector are given assistance to receive a Construction Skills Certification Scheme card upon completion.
16 young people have completed two-week work placements on the development of Meadowbank Sports Centre, which Graham is currently delivering for City of Edinburgh Council.
Future academies are planned for other Graham projects, while the contractor will also be fundraising for Street League throughout the year as well as linking its supply chain partners with the organisation's modern apprenticeship offer.
Debbie Rutherford, social impact manager at Graham explained, "Work placements and the promotion of skills has always been an extremely important part of Graham's overall vision for Scotland, driving the creation of this partnership with Street League. We've developed a collaborative model which will give young people access to Street's League's comprehensive employability training as well as specific hands-on construction experience at the Meadowbank Sports Centre site."
Dougie Stevenson, Street League's MD Scotland added, "Partnerships that offer opportunities for young people to gain work experience, and the skills needed to succeed in a job, are invaluable. We are delighted to be working with Graham to unlock these opportunities and the potential for our modern apprenticeships to be offered to their supply chain partners. With financial support as well, through the generosity of their staff's fundraising efforts, we are looking forward to seeing how this partnership can develop and grow nationally."