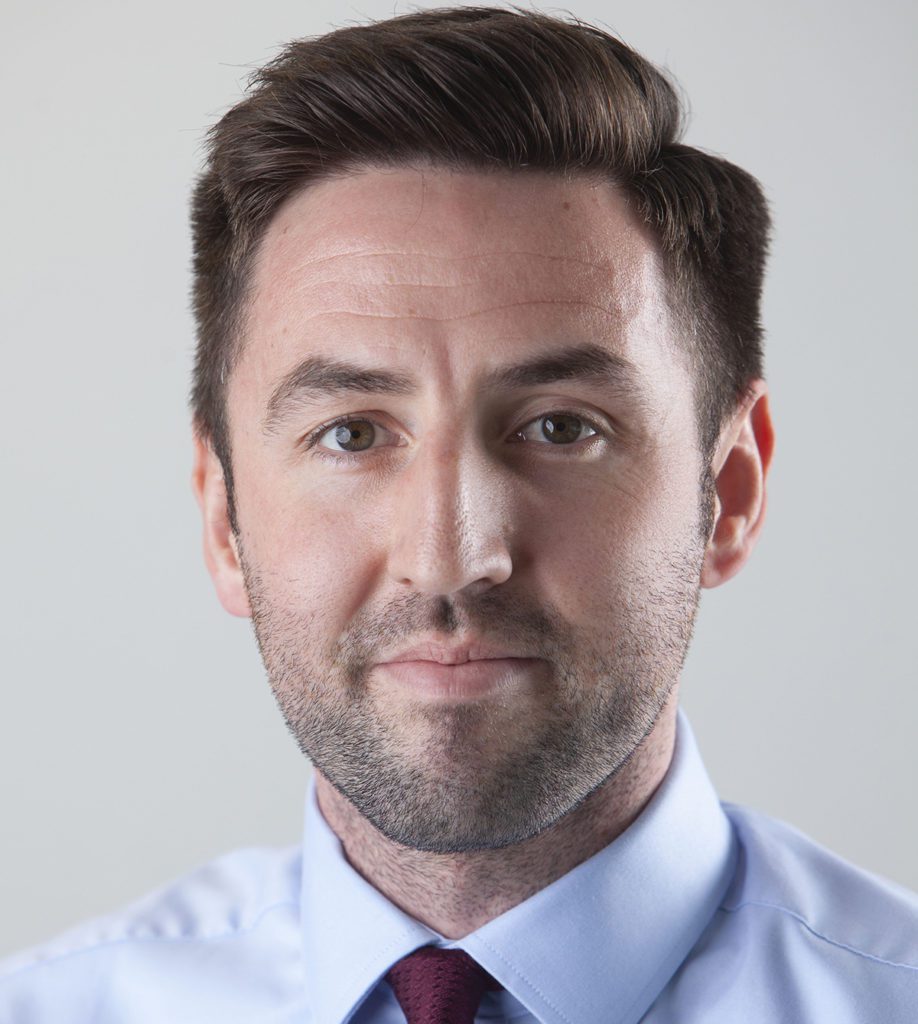 Andrew Duncan, land director at CALA Homes (West), discusses the importance of housebuilders realising long-term benefits for the communities in which they build
IT'S never been more important for homebuilders to consider the longer-term impacts of their activities as the industry collectively strives for a more sustainable future.   
Fundamentally, we must now go far beyond the homes that we build to add real social value to the villages, towns and cities in which we operate – and realising enduring benefits for the community must be considered a key part of that.
The days of developers simply selling property, handing over the keys, and considering their job done are long gone. Instead, it's about creating vibrant, sustainable communities with the right amenities.
At CALA Homes (West), we are continually seeking ways to maximise the positive impact we have on all our stakeholders. Indeed, we are committed to making a lasting contribution to the communities in which we work, in turn building a better quality of life – from simple acts like providing the local under-12s football team with kit for the new season, to increasing the amount of waste we can recycle on each site.
We must continue to identify opportunities to create new cycle path networks that enhance wider connectivity while encouraging less use of cars, undertake fresh tree planting, and introduce new play facilities that encourage physical activity for local youngsters.
We recognise that when we build homes, we are using a precious resource. What we build, and how we build it, has an impact, but that doesn't mean it's an impact that can't be meaningfully mitigated as part of a considered, long-term community focus.
At CALA, we aim to instil those values from day one with our considered approach to developing through community consultation, and how we carefully design and build our homes to ensure they are as sustainable as possible. Of course, having such a focus in place also makes good business sense. If we adopt a responsible and sustainable approach to development that is ingrained in every stage of our process, then we create happier customers and communities – and our reputation for careful integration of high-quality homes will precede us.
A significant part of being a sustainable-minded developer can include communicating job and economic benefits which could have a positive knock-on effect for the community as a whole. Our proposed new housing development in Houston of approximately 57 new family homes is expected to do just that. We believe it will create almost 70 new jobs and generate around £139,400 in council tax payments per annum, with the new households collectively spending around £1.2 million annually. 
The same independent study indicates that a total of 120 residents could be attracted to the site once completed, including the retention of 62 economically active people in Houston – in other words, a positive, lasting legacy for the village, with existing local businesses benefiting over the medium to long-term as new residents settle in to their new homes. 
Furthermore, the proposals will deliver much-needed affordable housing to the Renfrewshire area with 14 new affordable homes being created as part of the overall development.
We hope that the development will encourage families and young professionals to lay down roots in Houston, creating a sustainable place that will continue to appeal to homeowners instead of forcing them to look elsewhere due to a lack of housing stock.
CALA is a strong supporter of measures linked directly to reducing carbon emissions. As such, all proposed dwellings for Houston are in accordance with CALA's Statement of Sustainability in Design and comply with relevant areas of the current Building Regulations. That ethos of efficient, forward-thinking design doesn't end there. If given the go-ahead, the site will also include a hierarchy of path and cycle connections throughout, linking to the wider footpath network in the local area, thus improving connectivity and serving to integrate the new development into its surroundings.
Earlier this year too, a survey on our proposed Gilchrist Gardens development in Erskine noted that it would support 130 direct and around 80 indirect jobs throughout its four-year development.
It was further estimated that the completed housing scheme would add £3.7 million gross value per annum and a council tax contribution of £300,000 to the local economy.
Nevertheless, it's important to us that community benefits aren't just about positive figures. In Erskine, CALA staff members were pleased to undertake a community clean-up around the new development as part of Renfrewshire Council's Spotless September initiative. 
We also continue working with the Scottish Government to meet its 50,000 affordable homes target by 2021 – a vital milestone that all homebuilders must strive for.
By instilling such values throughout their organisation, homebuilders have the ability to not just provide places to live, but also change whole communities for the better.  
The future of our industry must be about so much more than just building new homes. Instead, it must be about providing the kind of transformative investment that turns a collection of houses into a long-lasting community.