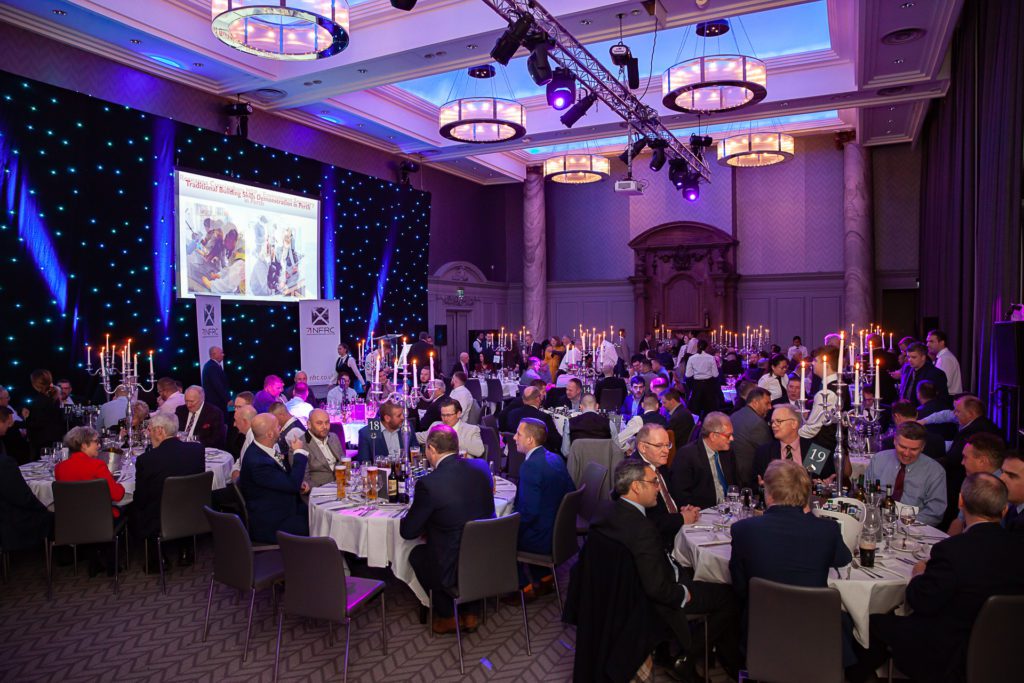 THE annual NFRC Scottish Roofing Contractor of the Year Awards took place in Glasgow recently, with achievements in heritage, innovation and community contributions being celebrated.
 Judged by an independent panel, 13 awards in total were given out on the night.
Forster Group scooped the innovation award for its academy which promises to tackle the trade shortage of roofers across the industry. Speaking to Project Scotland, a Forster Group spokesperson told of the academy's unique approach to apprenticeships schemes.
"We have developed our own custom-built skills academy which delivers a bespoke qualification in roof tiling specially for new build. The Forster Skills Academy is SQA-accredited, and the qualification achieved by the apprentices is a SCQF Level 5. We have had a purpose-built centre constructed at the Brechin Community Campus. We purchased new improved rigs which were built specifically for us.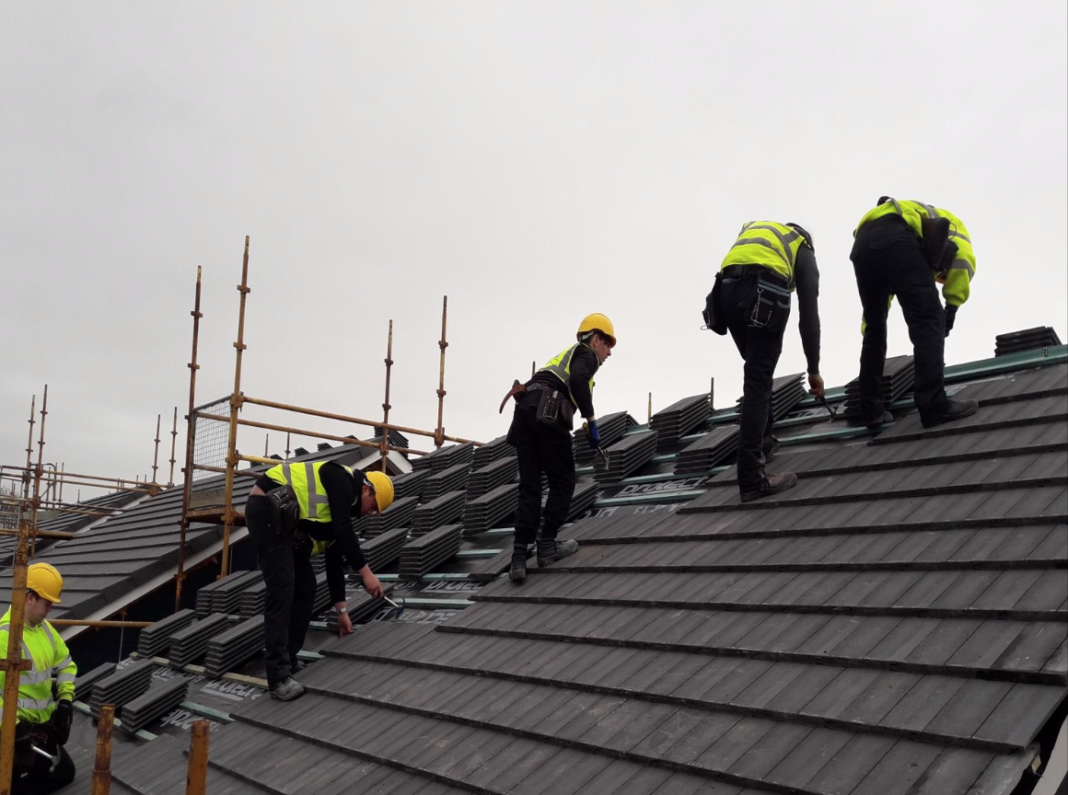 "The new facility has top of the range IT, (and) fidget chairs for delegates that require a greater range of motion and sensory input. There is also an outside learning area, peaceful area for quiet, a café, and the apprentices can use the gym and climbing walls. 
"Forster recruit apprentices from all over Scotland – Buckie to Irvine. The apprentices have to travel to Brechin on the train and stay in a hotel away from home. This independence is something which many of the young apprentices have never done before. We also teach them core skills such as IT, driving awareness, communication, public speaking, group work, and personal finance. We feel these extra skills taught from us makes our young apprentices ready and prepared for life after completion of their apprenticeship."
Those graduating from the Forster Skills Academy will leave with an SCQF Level 5 qualification, with the company saying that the broad range of roofing skills covered means that those graduating will be well equipped to adapt and progress in different routes within the roofing sector. The firm also added that the academy model has been used as a case study across the construction industry, with it being identified as a system that could help aid other sectors in overcoming any skill shortages in their corner of the industry. 
Elsewhere, Avonside Roofing LTD won the Roof Slating category for the firm's work on Henderson House in East Lothian, while MacLeod Roofing Ltd took the Roof Sheeting & Cladding award for its canopy and concourse replacement roof solution.
Archibald McCorquodale & Son Ltd were awarded the Heritage accolade for work in re-roofing a prominent B-listed building in Glasgow's Duke Street.
Speaking to Project Scotland, Colin and Gavin McCorquodale told of the difficulty in dealing with, among other things, the rotten and decayed roof structure. This job was unusual as  it had  been commenced by another contractor that had ceased to trade at an early stage in the project.
"We've got a listed building that is in a highly visible location, and we've managed to essentially bring it back to life," Colin said.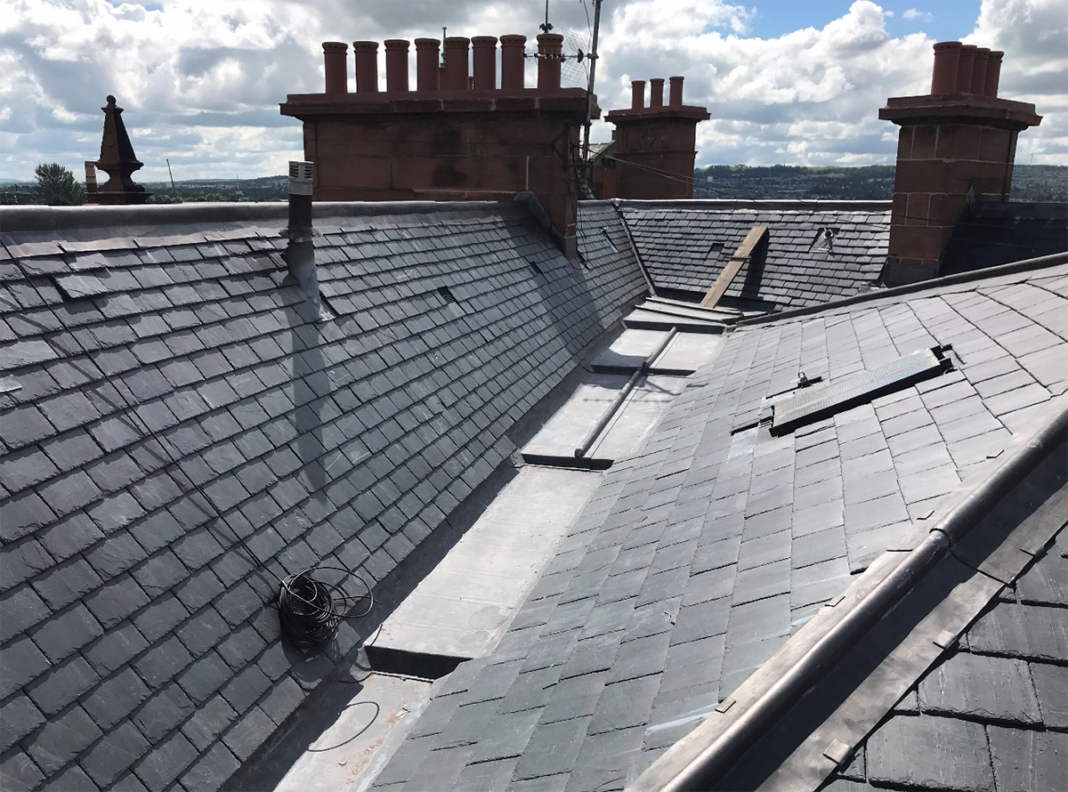 "We inherited the job when the roof was all stripped, so we were pretty much arriving on bare timbers – some of which were rotten and decayed, so we had to deal with significant rot works initially and thereafter coordinate a range of slating work and lead work," Gavin added.
The firm's success has been well received, with Colin telling of the positive response to the award. "The award gives us a fantastic platform to show off the great heritage  work we undertake, and since we've won the award we've had a lot of comments on social media about it – which for us is encouraging, and most of the comments reflect on the fact that it's nice to see restoration and refurbishment done well to a high standard in a visible location."
Elsewhere, Weatherproofing Advisors' Dayle Mitchell won the CITB Roofing Apprentice of the Year award, George Brolly & Co. Ltd took the Reinforced Bituminous Membrane prize for work for Isle of Bute Discovery Centre, and Ashton Building Systems scooped the Single Ply accolade for work on the Clydebank Waterfront Church. 
There were also gongs for Greenroof UK (Green Roofing), Greyfriars Roofing (Lead Roofing), Rooftec (Community) and Bauder (Supply Chain Partner). Procladd picked up two prizes in the categories of Rainscreen and Fully Supported Metal.
Steve McLennan, chairman of NFRC Scotland said, "Congratulations to all the winners of this year's awards, who together with all the finalists, demonstrate how committed Scotland's roofing contractors are to delivering excellence. These awards help to grow the profile the NFRC and its members to our clients and stakeholders, which we continuously develop through activities such skills demonstrations to pupils or promoting best practice. I would also like to thank our sponsors who have again supported this fantastic event."