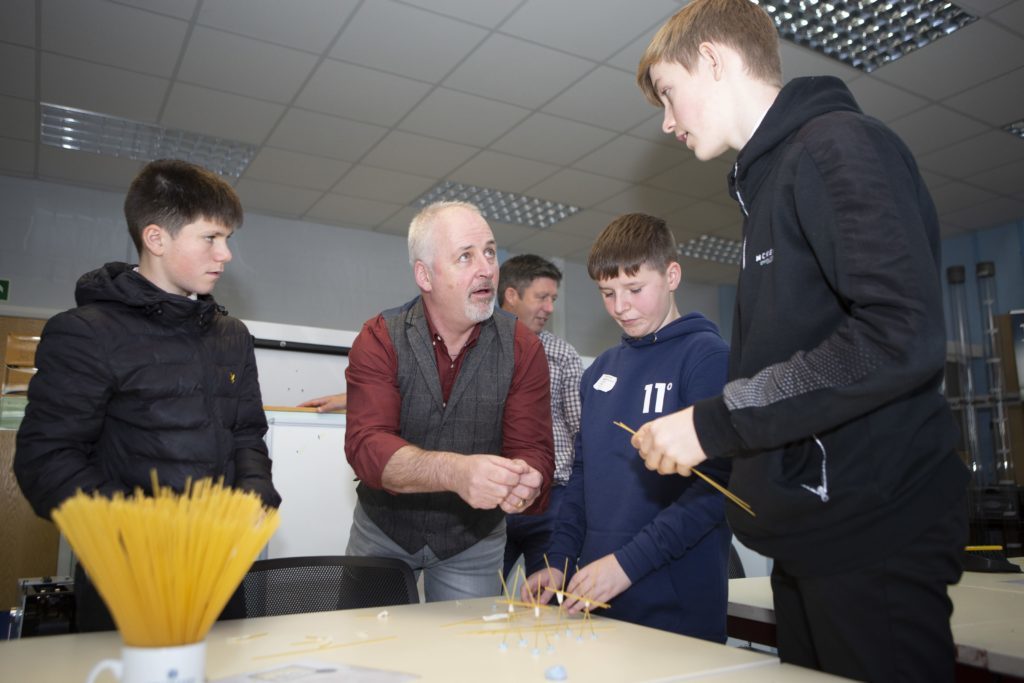 PUPILS from secondary schools across Moray have been attending construction sector workshops hosted by Moray College UHI.
Developed by Moray Skills Pathway in partnership with its Construction Sector group, it follows on from last year's 'Constructing Your Future' event.
The idea is to give youngsters the chance to meet local employers and gain an understanding about the career options available within construction. 120 pupils were invited to participate in four workshops delivered by specialist employers across the region.
These included workshops on the role of solar power in the construction industry, the use of virtual reality in BIM, the opportunity to experience a plant simulator and learn more about civil engineering, project planning, quantity surveying, joinery, plumbing, bricklaying and electrical engineering.
Frank Reid, MD of Robertson Northern said, "The construction industry is expected to grow faster than any other industry in Moray and through the Constructing Your Future event we want to demonstrate to young people the huge variety of roles available within the sector.
"Our work with the Moray Skills Pathway is part of the ongoing commitment we have with Developing the Young Workforce and our own Young People Strategy. It was therefore fantastic for us to see so many pupils interested in exploring a career in construction and we hope this event has given them a taster of the exciting opportunities available to them."
As part of the Moray Skills Pathway, Robertson is chairing the Construction Sector group and works alongside the Construction Industry Training Board (CITB), Springfield Properties, AES Solar Ltd, Balfour Beatty, Morrison Construction, Moray Council, McDonald & Munro and Moray College.