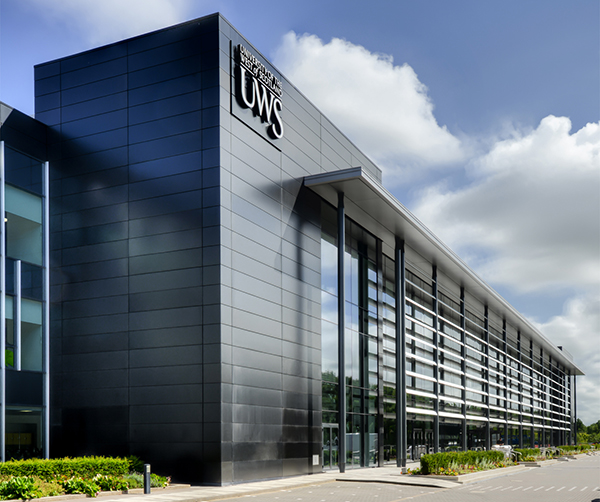 SCOTLAND'S First Minister Nicola Sturgeon has praised the £110 million University of the West of Scotland (UWS) campus at Hamilton International Technology Park.
Developed by HFD Property Group (HFD) and designed by Mosaic Architecture + Design, the facility won a 2019 Guardian University Award which recognises the most sustainable and inspiring higher education buildings in the UK, and was named Campus of the Future at last week's Green Gown Awards.
UWS Lanarkshire boasts flexible learning and teaching spaces, and uses technology to give staff and students access to some of the most modern university facilities in the country.
Speaking at the official opening ceremony, Nicola Sturgeon said, "I have been so incredibly impressed by what I have seen here today. This campus truly is cutting edge, world leading, and impressive in every single way. I am also really struck, not just about what I have seen inside this building, but by the design of the building as well. It is easy to see why it has been recognised with a Guardian University Award."
Neil Haining, director of Mosaic, commented, "The new UWS Lanarkshire Campus is groundbreaking, filled with inspiring and flexible teaching spaces and packed with new technology. Three separate campus buildings are joined by 'The Street' – a well-designed bright and airy social space which provides the ideal environment for students staff and the wider public to study, relax or socialise."
Stephen Lewis, MD at HFD Property Group, the University's development partner for this project, added, "We're pleased to have delivered a modern, fit-for-purpose campus for UWS. Recognising that flexibility is a priority for both staff and students, we mirrored this adaptable approach throughout the project, collaborating closely with UWS to deliver on their aspirations."
The campus is a carbon neutral development, powered by renewable energy from an associated windfarm. Other environmentally friendly features include rainwater harvesting, photovoltaic panels, a building management system and electric car charging points.