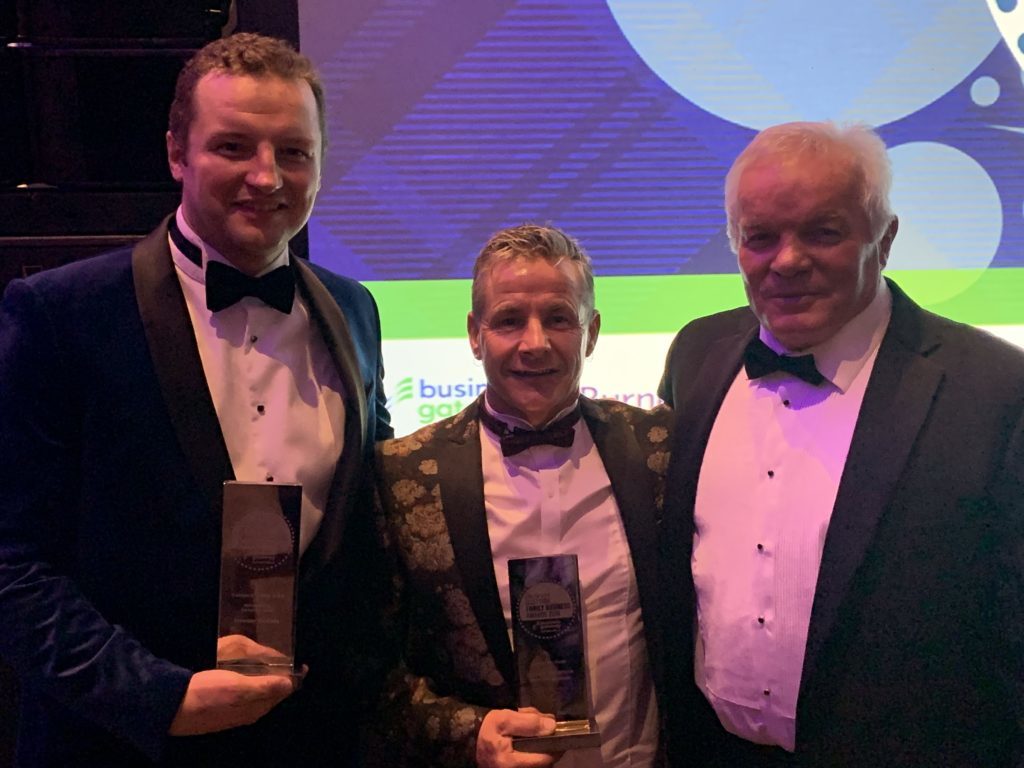 LIVINGSTON-based Brewster Bros is celebrating a double success at The Herald Family Business Awards 2019.
The firm won the the Business Innovation Award for the role the recycling plant is playing in helping to meet Scotland's environmental aspirations, while Malcolm Livingstone joined father and son owners Alex Brewster and Scott Brewster on the winners' rostrum as he picked up the first ever Scottish Family Business Recognition Award for his 35 years of service to the business.
Since opening the recycling plant in September last year, Brewster Bros has helped shape the future of the recycling industry across Scotland. The plant, the largest of its type in the UK, provides waste management services and recycled aggregates to builders, construction companies, concrete product producers, ground workers, civil contractors and utility contractors.
As well as retaining all staff from the previous owner, Brewster Bros has taken on seven new employees and the plant is on target to double turnover within the first two years of opening. The £3.8 million investment in the recycling centre last year included a £2.1 million spend on CDE equipment, with a capacity to recycle 400,000 tonnes of construction, demolition and excavation waste per year.
Other investments include six new Scania tipper lorries, a new Komatsu loading shovel and a filter press. The filter press allows Brewster Bros to produce an engineering clay product rather than a residual waste, which can then be used as an impermeable liner or as a general cohesive fill material.
Director Scott Brewster said, "Since opening the recycling plant last year, our number one aim is to treat and recycle construction and demolition waste as a resource, ensuring zero waste to landfill and I believe we are meeting this aim and will continue to do so over the coming years. Winning the Business Innovation Award is a real recognition of what we've achieved in our first year of operating and it's very special as a family business to be part of the prestigious Herald Family Business Awards. We were also shortlisted for several other industry awards this year to further complement our aims to reshape how construction waste is recycled in Scotland and the UK.
"We were delighted to see Malcolm collect a well-deserved Recognition Award, his dedicated years of service to Brewster Bros has been exceptional and he continues to be a trusted and fantastic part of our family business."