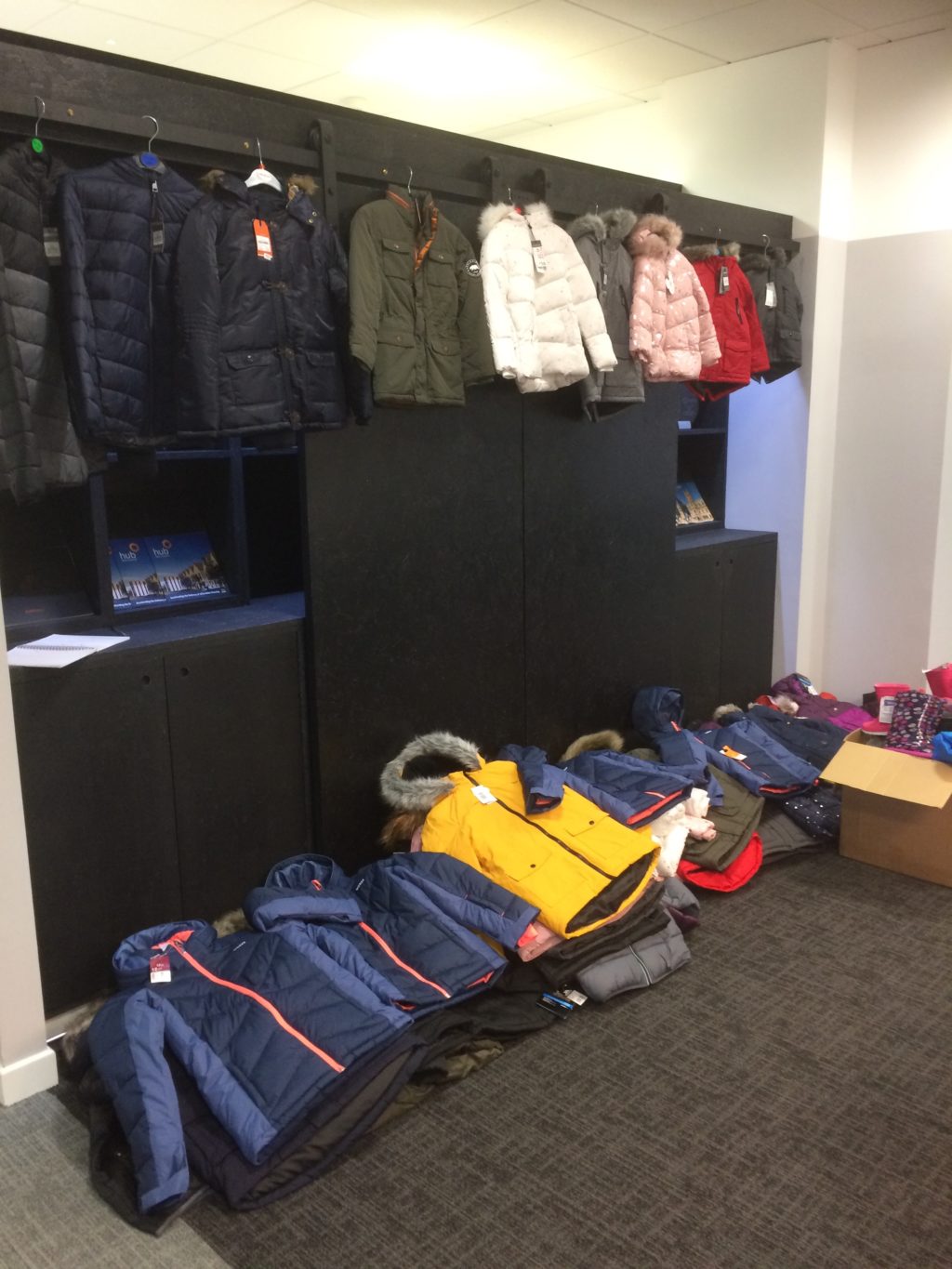 TWO weeks remain of hub West Scotland's (hWS) Winter Warmer Appeal, in which the public sector development organisation looks to gather donations of jackets and wellington boots to ensure children in the west of Scotland are suitably clothed for winter.
Angeline Robertson, partnership director at hub West Scotland said, "We have had a great response so far from companies in the construction industry, our supply chain partners and even members of the public kindly making donations. There's two weeks to go and we're urging companies to get involved so we can help provide even more local children with essential winter jackets and wellington boots this winter."
John Callander, business development manager at Central Building Contractors (CBC), told why the company got involved in the appeal for a second successive year, "CBC are delighted to once again be supporting hub West's fantastic Winter Warmer campaign. This appeal brings together the hub West Scotland Supply Chain Partners which enables everyone to make a significant donation to support the children of Glasgow."
The appeal is in collaboration with PEEK (Possibilities for Each and Every Kid), with hWS passing the clothing over to PEEK to distribute it out. John continued, "PEEK (Possibilities for Each and Every Kid) make a tremendous difference to young people's lives and we hope this campaign will be another success for the charity."
Those wishing to donate have until Friday 29 November to do so. Winter jackets and wellington boots for ages 2-16 are required, and can be dropped off at hub West Scotland's office at 6th floor, Merchant Exchange, 20 Bell Street, Glasgow G1 1LG. The hashtag #winterwarmer can be used to support the appeal on social media.