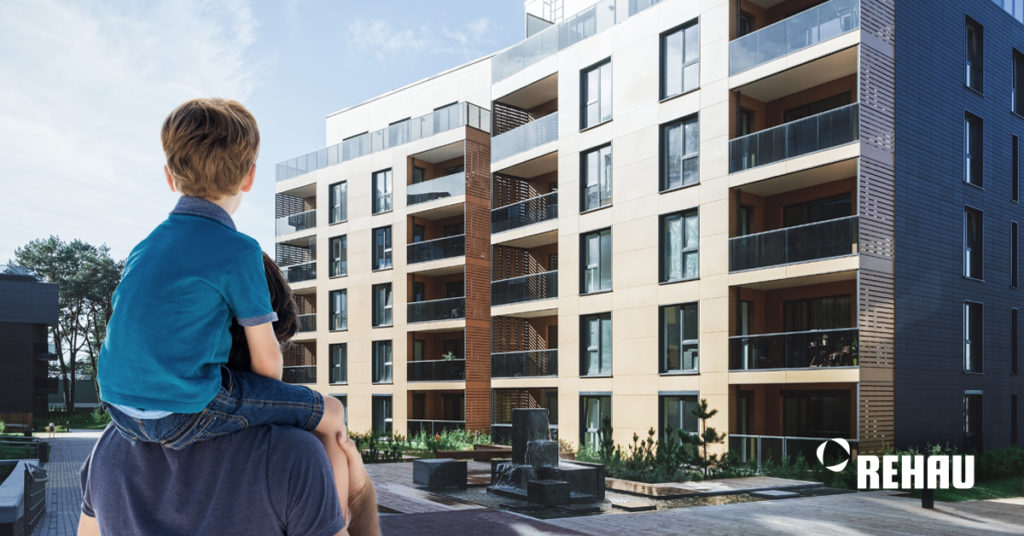 REHAU is urging developers, architects and specifiers to place more emphasis on window specification to help 'eke out' the marginal gains required to secure planning permission and legislative compliance for commercial buildings.
The firm has published a new guide, which outlines the ways in which windows can play a vital role in helping a building to perform to its full potential.
From sound attenuation and thermal insulation, to fire safety and exterior aesthetics, Rehau said modern windows are capable of 'enhancing a number of characteristics' concerning both the performance and appearance of large buildings.
Steve Tonkiss, commercial manager at Rehau commented, "As it becomes increasingly challenging for developers to achieve the performance levels required of their commercial buildings, fixtures such as windows are emerging as pivotal players in our bid for higher performance.
"A high-quality window is capable of impacting sound attenuation, energy performance, ventilation, and fire safety – not to mention the overall appearance of a building. As such, it is vitally important that architects, specifiers and developers pay close enough attention to the performance characteristics of the windows they put forward."