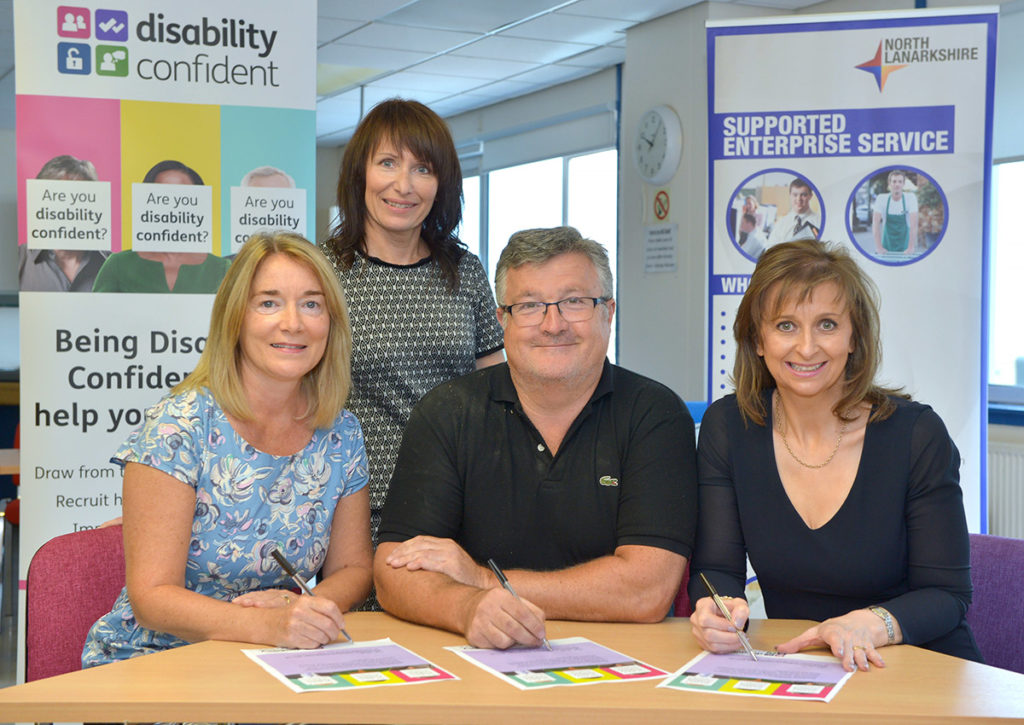 CUMBERNAULD-based Indeglas has been recognised by the government's Disability Confident scheme for its commitment to recruiting and retaining disabled staff.
 The Level 1 accreditation has been granted as the business undertakes to develop the 'knowledge, skills and confidence' to be an inclusive employer. 
 To receive this accreditation, companies must commit to ensuring that recruitment processes are inclusive and accessible, while also actively communicating and promoting vacancies. They must also agree to offer interviews to disabled people, and  provide reasonable adjustments as required.
 Level 1 members must also affirm support for existing employees who acquire a disability or long-term health condition.
 Indeglas MD Jeanette MacIntyre said, "As an expanding operation we can't afford to rule out valuable potential team members on the basis of false assumptions, nor through any oversights or failures in our recruitment process."