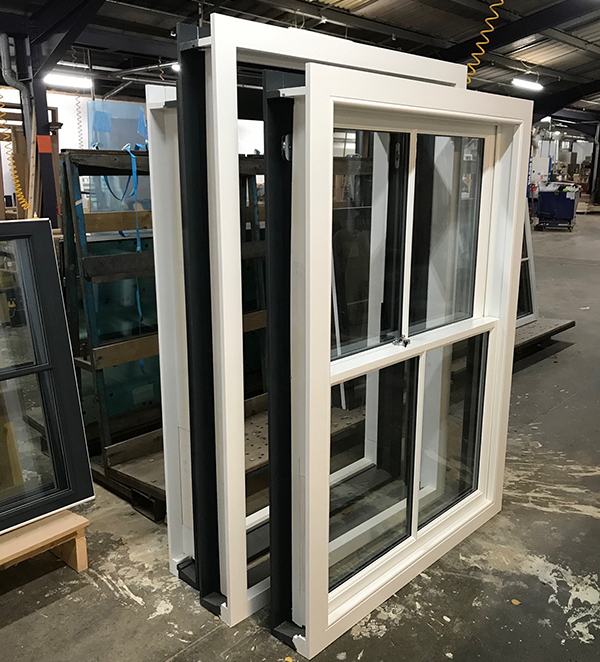 TJ Ross, a bespoke joinery business in Glenrothes, is supplying 114 traditional style timber sash and case windows to a mill redevelopment project by Cullross Developments in Arbroath.
 Baltic Works is being transformed into 24 flats for affordable housing for Hillcrest Housing Association. 
Baltic Works has been lying empty for 30 years, but was formerly a whisky bond, following its original purpose from 1861 as a linen weaving factory. It was owned by Andrew Lowson, an important local manufacturer in Arbroath. 
The site includes the last mill chimney in Arbroath, which was the subject of a demolition battle ten years ago.  During World War Two it was a military training base.
TJ Ross is a family business run by father and son, and has been in craft joinery for the last 40 years. The firm specialises in replacement traditional sash and case timber windows with up to date thermal properties, as well as bespoke timber and glazed timber external doors. The windows for this project have acoustic glass to reduce the sound attenuation close to a railway line, for residential properties. 
They will be finished in two tone, white inside and grey on the externals.