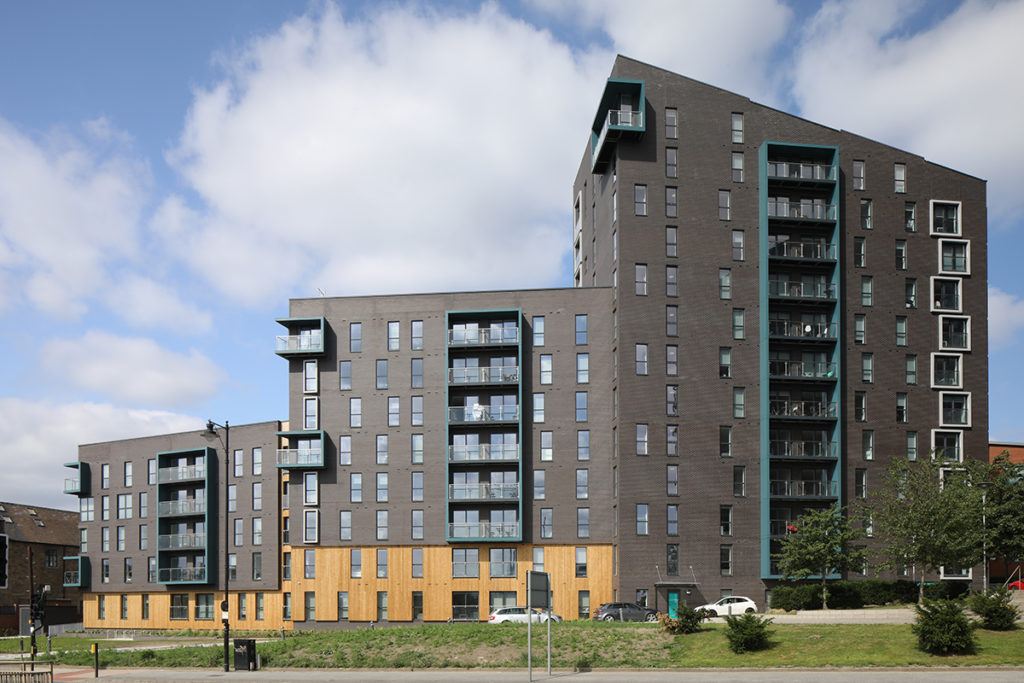 From daylighting to providing ventilation and the perfect frame for external views, windows are an essential part of any façade design. Kenny McMenemy, architectural advisor with fenestration solutions manufacturer Senior Architectural Systems, takes a closer look at the different window styles available and the benefits they can offer.
EVERY project is different but when it comes to window system specifications, achieving a balance between aesthetic appeal and performance is a constant requirement. Architects are increasingly looking to embrace natural light within their schemes, meaning that fenestration systems, particularly windows and curtain wall,  have been required to become sleeker and slimmer. Here aluminium systems have flourished, as the inherent strength of the material allows larger spans of glazing to be accommodated in much narrower frames to provide specifiers with the slim sightlines and wider views that they desire.
Understanding U-values
The need to meet the necessary building regulations and energy-efficiency targets also has a huge influence on window specification. The ongoing development of aluminium window systems that incorporate a high-performance thermal break not only has a positive effect on the overall carbon calculations of a project but can also boost design flexibility.
For example, patented PURe aluminium windows have been specifically developed to achieve exceptionally low U-values and to significantly reduce the amount of heat loss. This can open up new design possibilities in new build schemes by enabling radiators to be moved away from their conventional positioning near the windows. 
Maintaining budgets
A major benefit of aluminium windows is their durability and the fact that they are very easy to maintain. Windows by their very nature however require regular cleaning and as this can often prove challenging on multi-storey projects or those with large areas of glazing, choosing a style that can also been cleaned from the inside of a building is a wise move. 
For commercial buildings where access to the exterior façade is difficult, overswing style windows are ideal as they are fully reversible. This enables the outside of the glass and frame to be cleaned internally, providing a safe and convenient way to reduce costs and extend maintenance cycles.
Residential projects can also benefit from tilt and turn windows which combine the look of a traditional casement window with a modern opening style that can be operated in two ways – they can be tilted open from the top for ventilation, or the turn function can be used to open the window from the side. 
Safety solutions
The safety of the building's occupants is also a key priority. As well as the inward opening design of tilt and turn windows making them easy to clean, the tilt feature also provides ventilation with restricted access to prevent people, children in particular, from climbing out – making this style of window particularly useful for high-rise residential schemes.
To meet the specific challenges of the commercial sector, especially education and healthcare projects, parallel push style windows are also a great solution.With hinges on all sides of the frame, this type of window can be easily pushed open and yet will remain parallel to the wall. This enables rooms to be safely ventilated, with the limited opening helping to reduce the risk of falls from the window. Aesthetically, the use of push parallel style windows can also help to create a more uniform façade. 
With so many different window styles to choose from, an effective way to ensure best value and best performance is to work closely with your chosen fenestration systems manufacturer at the earliest opportunity. For our part, our team of architectural advisors can provide vital technical support, including thermal calculations, and can also assist with the overall design of the fenestration package to ensure that the individual elements work in harmony with the wider building envelope.