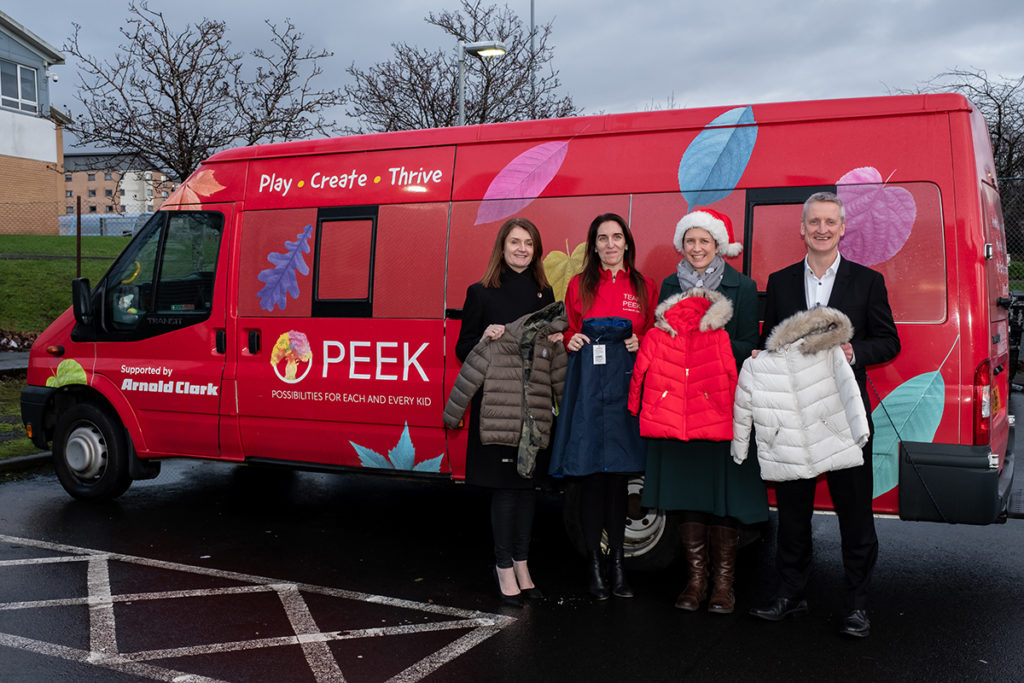 FOR the second year in a row hub West Scotland (hWS) is running its Winter Warmer Appeal, which seeks to ensure children in the west of Scotland are suitably clothed for the harsh weather conditions the country faces at this time of year.
The public sector development organisation has overseen more than £500 million invested into the build of public facilities in the west of Scotland, but Iain Marley, CEO of hWS, told Project Scotland that the work doesn't end once the build is complete.
"The distinguishing feature of our model is the extent in which we place emphasis on these matters from the very outset of a project and then drive it all the way through. It's that passion for maximising the benefits for local communities that drives us to think about other ways that we can contribute to the community that we live and work in."
That is why hWS is calling on construction firms and individuals within the industry to donate wellington boots and unworn jackets this winter. The appeal, in collaboration with PEEK (Possibilities for Each and Every Kid), collected 220 jackets and boots, a number of selection boxes and financial donations last year.
"We work closely with PEEK, which is a charity that we've developed a close relationship with," Iain Marley added. "They explained to us last year about the need of families, and fundamentally children, for the basic clothing to cater for the weather at this time of the year – the initiative there is to respond to that, and we put a call out to our partners and invite them to provide either wellington boots or unworn jackets or, if they wish to, a financial contribution which we pass to PEEK and we allow them to invest in the same items. 
"The timing of it is important; we run it over a few weeks aiming to collect as much as we can by the end of November, so PEEK is in a position to gather the items and then distribute them just as they are needed."
Iain revealed that last year they received donations from companies who had been saving up for their Christmas night out, but decided to pass the funds over to the appeal instead – something which he says is testament to those who work alongside hWS in delivering construction projects.
"That act of human kindness adds an awful lot, and again it's one of the things that gives us pleasure in the spaces we work in; we work with really high quality people who are as passionate about communities as we are and for them to demonstrate that with that act of selflessness is very rewarding and encouraging."
Iain and hWS have set a target of beating last year's total, with the organisation urging anyone who wants to get involved to do so.
"To get involved, just get in touch with us. They could make donations dropping them off at our office. People can contribute in any way they can – nothing is too modest. We've had individual people contribute things, so it doesn't necessarily have to be a company thing. The other thing they can do, is pass on the message."
hub West Scotland's office is located on the 6th floor of Merchant Exchange on Bell Street in Glasgow city centre. To get in touch, call 0141 530 2150 or visit www.hubwestscotland.co.uk.