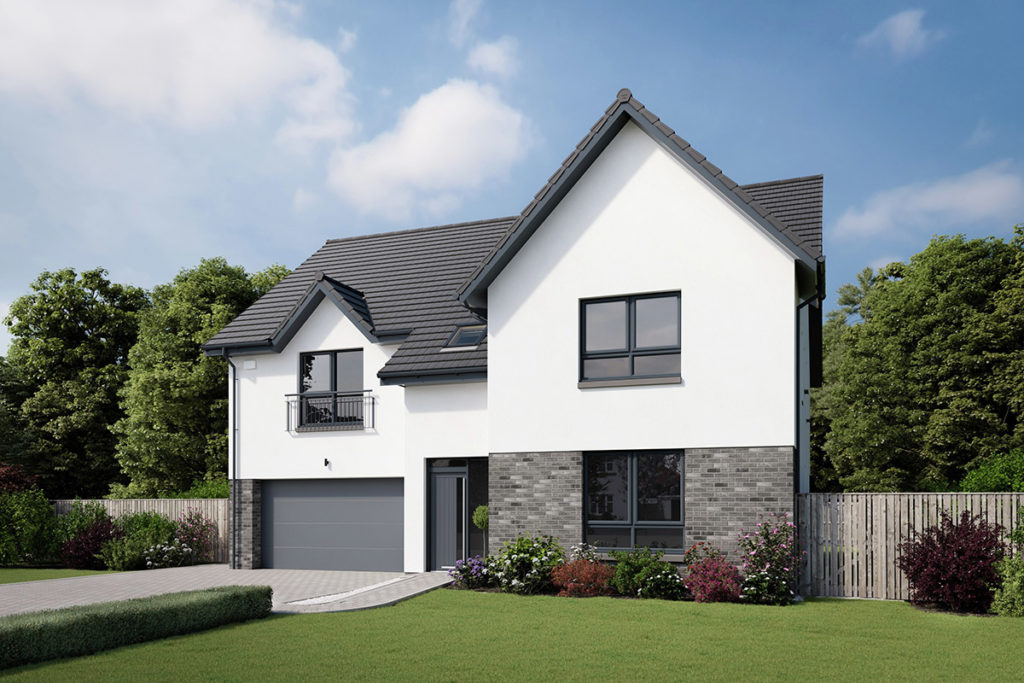 A proposed new housing development in Houston, Renfrewshire, would bring 'significant' job and economic benefits, a study has claimed.
Housebuilder CALA's joint proposal with Acorn Property Group would create around 57 new homes. The development on Houstoun Road, within the Renfrewshire Proposed Local Development Plan, would comprise properties ranging from two-bedroom cottage flats to five-bedroom detached homes. The proposals also include plans for 14 affordable homes.
CALA said the results of an independent economic impact study undertaken on behalf of the housebuilder indicate that the plans would result in almost 70 new jobs and provide a boost to the local economy.
The development has been tipped to support 43 construction jobs and a further 26 indirect jobs. Around £139,400 could be collected in council tax payments per annum, with the new households collectively spending around £1.2 million every year.
Andrew Duncan, land director for CALA Homes (West) said, "With our proposed development, we hope to provide premium homes in an attractive location that benefits from good local amenities We now know that our proposals also have the potential to deliver new jobs and a real boost for the regional economy, not to mention much-needed family housing in an area already suited to this type of development and allocated within the Proposed Local Development Plan for up to 70 new homes.
"We believe that these homes will deliver a positive, lasting legacy for the village, with existing local businesses benefiting over the medium to long-term as new residents settle in to their new homes, helping Houston retain economically active people and protect council tax income to spend on public services. We have already experienced significant levels of buyer interest, and we firmly believe that the vision for this unique setting will make it a really well connected place to live."