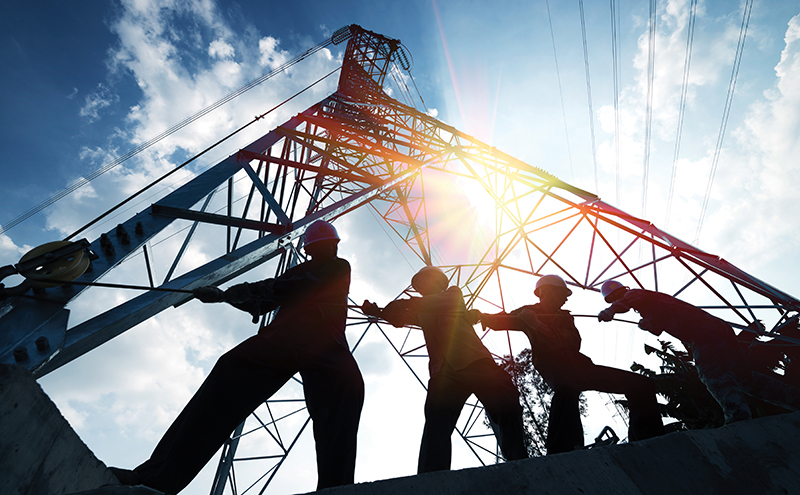 NEW research has shown that the 'uncertain' economic outlook has resulted in reduced optimism in Scotland's construction sector.
Those were the findings of the Q3 2019 RICS UK Construction and Infrastructure Market Survey. RICS said anecdotal evidence from Scottish respondents suggests that Brexit and political uncertainty, combined with skills shortages and planning hold-ups, is having an impact.
The survey points to a 'marked softening' in expectations for workloads amongst surveyors over the next year. A net balance of +18% of Scottish respondents expect workloads to be higher in 12 months' time. This is down from +47% last quarter.
RICS added that Scottish surveyors are also 'downbeat' in their expectations for profit margins. A net balance of -17% of respondents expect margins to be squeezed in the year ahead.
Although the outlook is weaker, 19% more surveyors in Scotland said that overall workloads rose than said they fell. This was higher than in any other UK region, though marginally lower than in Q2.
Breaking that down, workloads in the public housing moderated significantly, with +12% more surveyors pointing to rising workloads compared to +52% last quarter. Meanwhile, workloads in the private house building and private industrial sectors remained relatively healthy, according to the survey, whilst the infrastructure and other public works subsectors saw modest growth.
On the issue of skills shortages, 42% of respondents said they are experiencing a shortage of quantity surveyors, with 54% saying that they are seeing a shortage of other construction professionals.
Chris Grant MRICS of Careys Civil Engineering in Edinburgh said, "There is still a great deal of Brexit related uncertainty within the industry, which is resulting in projects being delayed or shelved. In addition, there is uncertainty on budget costs due to imported materials."
Jamie Crawford MRICS, based in Dumbarton, said that growth is being impacted by a lack of experienced building standards surveyors and shortage of students entering the area.
Jeffrey Matsu, RICS chief economist said, "As the UK heads to its third General Election in five years, the mood music across the sector is relatively downbeat. However, while the pace of construction activity has moderated since the referendum, order books remain full as surveyors work through a backlog of previous projects.
"The outlook has the potential to materially improve, depending on the amount of fiscal spending that is authorised by government in the next spending review. Such pump priming has disproportionately supported construction and infrastructure works in the past."