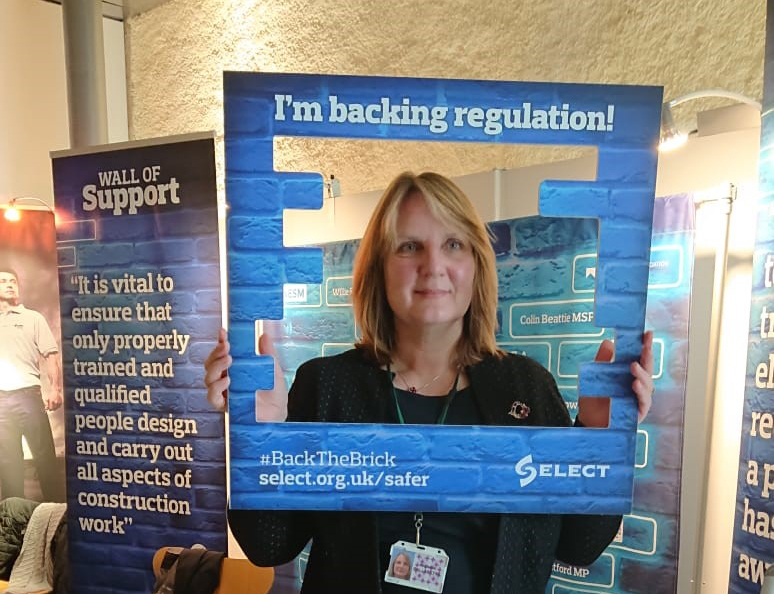 32 further MSPs from across the political spectrum have backed SELECT's campaign for regulation of the electrical industry.
The move follows the trade association spending three days meeting MSPs and delivering its message. The names will now be added to SELECT's Wall of Support, which shows the individuals and organisations supporting the Protection of Title initiative.
Among the new supporters is Michelle Ballantyne, Conservative MSP for South Scotland, who said, "I am delighted to support this campaign because protecting title not only ensures standards and recognition in a profession, it provides reassurance and safety for the consumer. In an age where we are increasingly reliant on electricity we need to know that someone who calls themselves an electrician is indeed suitably qualified and is not going to put our life or the lives of those we are responsible for at risk through lack of training."
SELECT MD Alan Wilson said, "We are delighted at this continuing groundswell of support and would like to thank all these MSPs for backing our ongoing campaign to make electrician a regulated profession. The response from every party has been extremely encouraging and it's heartening to see that improving safety for consumers across Scotland is a priority for our politicians, no matter their party allegiances."
The latest political endorsement comes as part of growing cross-party support for the SELECT campaign, with 41 of the Parliament's 129 MSPs now signed up.
The issue is progressing through the Scottish Parliament and a Member's Bill is currently being prepared for discussion next year.