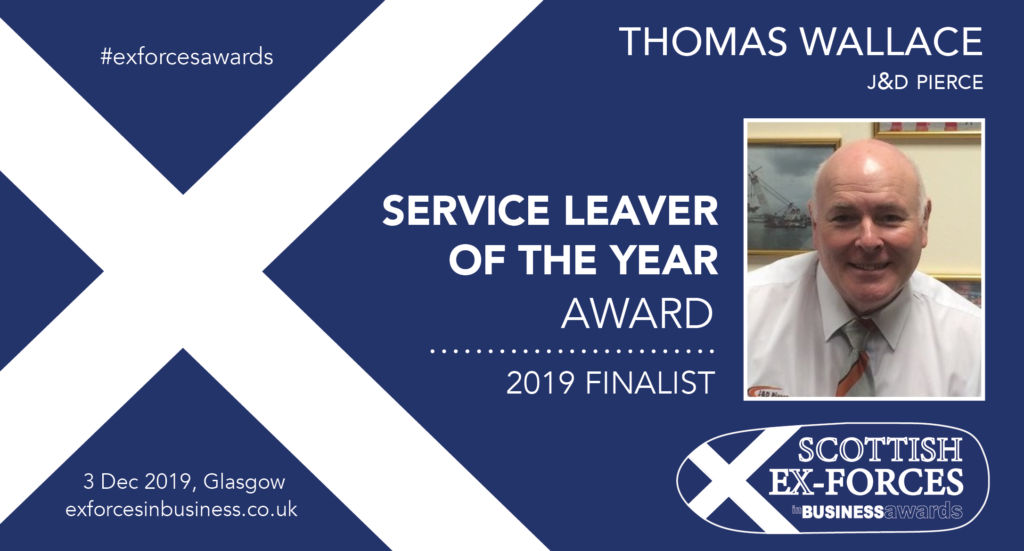 STEEL specialist J&D Pierce has announced that training manager Tom Wallace is a finalist in the 'Service Leaver of The Year' category in this year's Scottish Ex-Forces in Business Awards.
The awards celebrate veterans who have entered the business world, with winners to be announced at a ceremony in Glasgow on December 3.
There are many social stigmas facing military veterans when they leave service, including unfair assumptions such as they're ill-prepared for 'real-life' and 'real work' in the private sector. 
These awards help dispel these views, instead highlighting the skill-sets of ex-military personnel, including their applicability to high-level roles in the business world.
Finalists were chosen from a total of 250 nominations by a judging panel of military veterans.