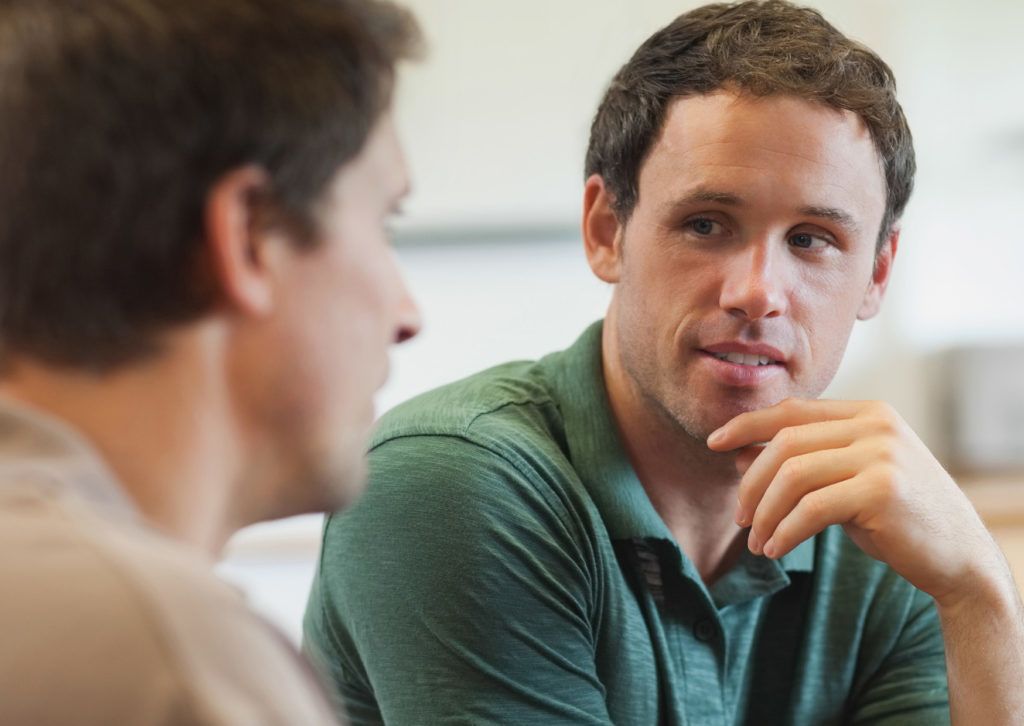 THE issue of mental health fitness within the construction sector isn't new. 
Almost five years have passed, for example, since the Considerate Constructors Scheme published a 'Spotlight on…' initiative which focused specifically on mental health with the aim of raising awareness amongst construction firms and suppliers of some of the issues.
In 2016, a survey amongst construction workers organised by the union UCATT found that 64% of respondents said they were suffering from stress, while 30% had taken time off work due to stress.
The following year, contractor Willmott Dixon used an infographic to highlight some shocking statistics including the findings that 58% of UK construction workers felt the sector had become more stressful over the previous 15 years and 85% of workers felt their mental health issues weren't dealt with adequately in the workplace.
Despite more attention being drawn to mental health matters, the Chartered Institute of Building (CIOB) said in August of this year that it is 'increasingly becoming a critical issue'. The CIOB announced that it was undertaking an extensive survey into mental health within the construction industry, following the release of figures from the Office of National Statistics which found that men in the sector are almost four times more likely to take their own lives than the national average.
Against this backdrop, it is undeniable that the recent World Mental Health Day was particularly pertinent for an industry increasingly focused on addressing many of the matters which have blighted, and continue to blight, its workforce.
Here, Project Scotland highlights a number of events and statements which took place to mark World Mental Health Day, which this year had a 'suicide prevention' theme.
• Interserve marked the day with 'Tea and Talk' events at its Livingston office and Scottish National Galleries site. The contractor's Scottish workforce was invited to the events, aimed at promoting the importance of mental health awareness. 
Interserve regional director Cameron Stewart explained, "We were delighted to have a number of staff members at the events today. Staff welfare is vitally important to us and I'm glad that over recent years, mental health in the construction industry is being addressed more and more. Last month, we provided mental health training to six of our staff members, not only to increase awareness but also to facilitate help and advice for people in need in our offices and sites throughout Scotland."
• Housebuilder Barratt North Scotland took the opportunity to announce the appointment of 15 fully trained mental health first aiders, serving staff and contractors at sites and head offices across the region. The firm is now on a mission to make it easier for employees to seek confidential support for themselves and their colleagues.
David Palmer, MD for Barratt North Scotland said, "Over the years, physical health and safety has rightly been a top priority for the construction industry, but mental wellbeing is just as important and must be given the resource and focus it deserves. When Barratt Homes employees come to work every day, they should feel supported, valued and able to be the best person they can be. 
"Our fully trained mental health first aiders will cover all of our sites and offices, giving everyone a confidant and helping hand when they need it."
• Gordon Cunningham, MD of Paisley-based contractor Clark Contracts, talked about the importance of breaking down barriers and eliminating the stigma around mental health. He is encouraging employees to speak up if they experience issues.
Clark Contracts has launched a Healthy Working Lives Group, tasked with helping to introduce the subject matter and get people thinking about their own mental health with all employees taking part in an e-learning course and survey. The firm has two fully trained mental health first aiders and eleven mental health champions across the company. 
• James Roberts, HR director at construction materials supplier Aggregate Industries, said it is 'paramount' that the industry moves away from the 'sweep it under the carpet' mindset and proactively manages mental health and wellbeing with the same importance as physical safety. 
Five years ago, the business introduced a programme called Healthy You, designed to establish a greater connection with employees and help to educate them on the benefits of a healthy lifestyle. 
As part of the scheme, the company runs mental health awareness campaigns. It also has over 120 trained mental health first aiders distributed throughout its sites and employees can contact a designated Employee Assistance Programme, where things like workload issues can be discussed with discretion and impartiality.  
James said, "From our experience with Healthy You and other initiatives, we have found that when staff are encouraged to talk openly with colleagues, in a workshop for example, they realise just how many people either suffer from issues themselves or know someone who does. 
"This paves the way for removing the stigma associated with openly discussing mental health."
• Industry charity, the Lighthouse Club, shared details of a conversation relayed to the organisation by one of its mental health first aiders. The story highlighted the difference one individual made by listening and supporting someone who felt their life was no longer worth living.  
The person – a 30-year-old ground worker who had been made redundant and was having problems at home – was signposted to the charity's 24-hour Construction Industry Helpline. 
He was referred for counselling, given scheduled call back times and arranged a phone appointment to discuss financial support. 
There was a positive outcome.
• Ahead of World Mental Health Day, the Mates in Mind charity took the opportunity to urge construction leaders and government to take action to improve workplace mental health. A survey conducted by UK Construction Week, with support from Mates in Mind, recently found that six out of 10 construction workers have suffered mental ill-health because of their work.
James Rudoni, MD of Mates in Mind said, "The work that Mates in Mind is doing to further raise awareness, address the stigma and improve mental wellbeing throughout workplaces across construction and associated industries, continues unabated. And over the last three years, this interest hasn't dropped off, in fact just the opposite. 
"A significant part of the work that we do is to provide real understanding and clarity around the issue of mental health. Signposting and supporting organisations to deliver the right support for their workforce. It is vital that organisations realise that this requires them to listen, encourage and support employees, rather than simply running short-term awareness campaigns or one-off training.
"We are seeing the evidence from an increasing number of our supporter organisations that taking a 'whole organisation' approach is having both quantifiable and qualitative impact. Amongst the benefits we are witnessing are improved sickness absence rates, improved staff retention rates and more engaged workforces. For example, in the last two years, Tideway has reported a 12% rise in the number of staff who felt that they could approach their boss with a mental health problem – up from 64% in 2017 to 76% in 2018. 
"A similar increase was reported in RSE Building Services, an SME firm, where they reported a 9% rise in staff feeling supported in relation to mental health – up from 66% in 2018 to 75% in 2019."
• On a similar vein, the British Safety Council called on the government and businesses to invest in prevention to tackle mental ill-health. Chairman Lawrence Waterman said, "There is growing awareness of the scale of the mental health crisis. The facts are stark: one in three of us will be diagnosed with a mental health condition at some point in our lives. Three out of five people have experienced mental health issues due to work.
"For years this issue went unrecognised and undetected, and I welcome the fact that government is now taking action. And that more and more companies are developing mental health strategies to support the needs of their workforce.
"We must continue to make progress, not least in how people see mental health and their role in dealing with it. Given the average person now spends a third of their adult life at work, we all have a part to play in safeguarding physical and mental health at work.
"Just as with physical health and safety, prevention is the best cure and the wisest investment. Changes that reduce stress, encourage early intervention and remove the mental health stigma deliver significant long-term benefits."
The British Safety Council has developed new courses to increase understanding of factors which can influence health and wellbeing, including sleep, nutrition and exercise. These modules are available from November 2019.