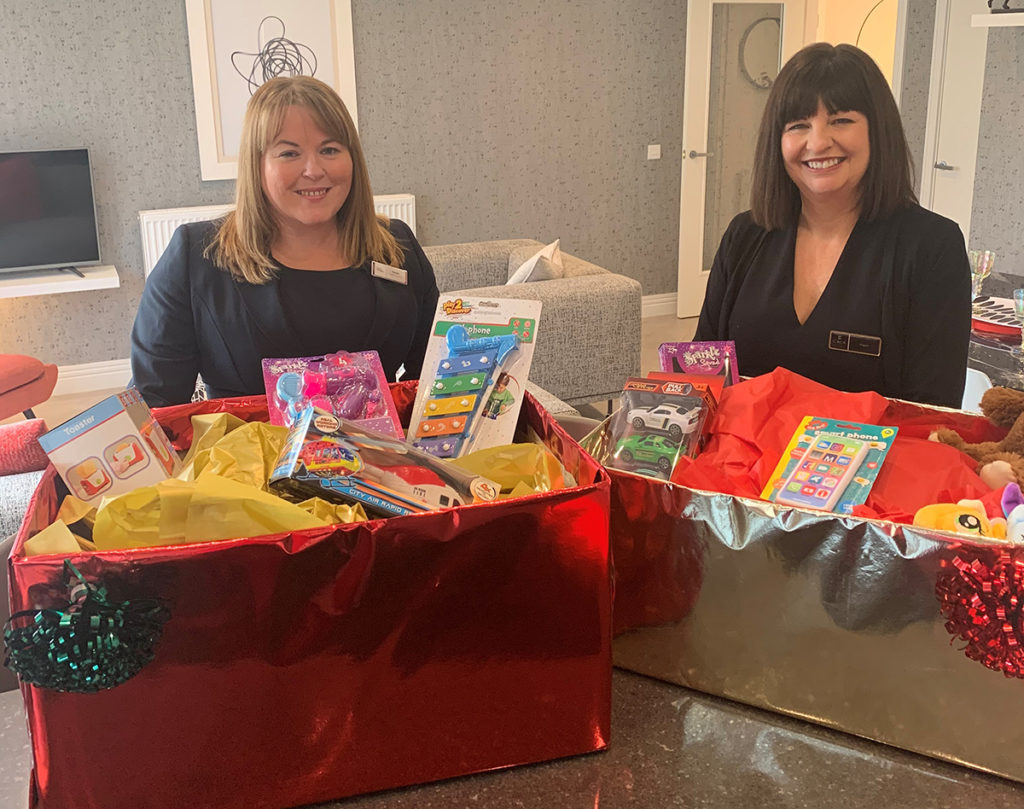 HOUSEBUILDERS are urging residents in East Renfrewshire to donate toys to families in need this festive season.
CALA Homes (West) and Taylor Wimpey West Scotland, the team behind the Maidenhill development, will be collecting on behalf of Scottish children's charity Birth, Baby & Beyond. Drop off points will be situated in the sales suites of both CALA and Taylor Wimpey, where new toys can be handed over before Monday 9 December, after which they will be distributed amongst families across Greater Glasgow.
Birth, Baby & Beyond provides families facing financial hardship with free baby and child items.  Since its inception, the charity has helped over 35,000 families by providing items such as prams, cots, Moses baskets and clothing.
Gemma Gray, communications manager at Birth, Baby & Beyond said, "Every year we receive hundreds of requests for new toys for children all over Glasgow and the surrounding areas. We're asking people to think about those families who are really struggling financially this year, and the children who might not be able to get any Christmas presents.
"Every child deserves a present from Santa, so when you're out doing your Christmas shopping, if you can, pick up an extra one or two toys that can be donated.  It makes such a huge difference to these kids' lives. It's great to get this kind of support from the team at Maidenhill – the more drop off points available across the area, the easier it will be for people to donate."
New toys for children of all ages will be welcomed, though the age range the charity often struggles with the most is 0-24 months and 14-17-years-old.
Angela O'Hara, sales consultant at CALA Homes (West) added, "We're delighted to support Birth, Baby & Beyond this Christmas. It's a fantastic local charity that does incredible work in supporting families all across Glasgow. We hope that by opening up these drop off points, we're making it even more convenient for Maidenhill residents and anyone else who lives in the nearby area to pop by and donate as many or as few items as they wish, and know they will be going to a deserving home."
Pamela Duff, sales executive at Taylor Wimpey West Scotland commented, "Christmas time is all about giving, but not necessarily just to your loved ones. It's also a time to think about your community and those who may be going through a difficult time. It means a lot to us to be able to team up with Birth, Baby & Beyond, and I'm hopeful these drop off points will be a big success and we can gather an impressive amount of donations for the charity."