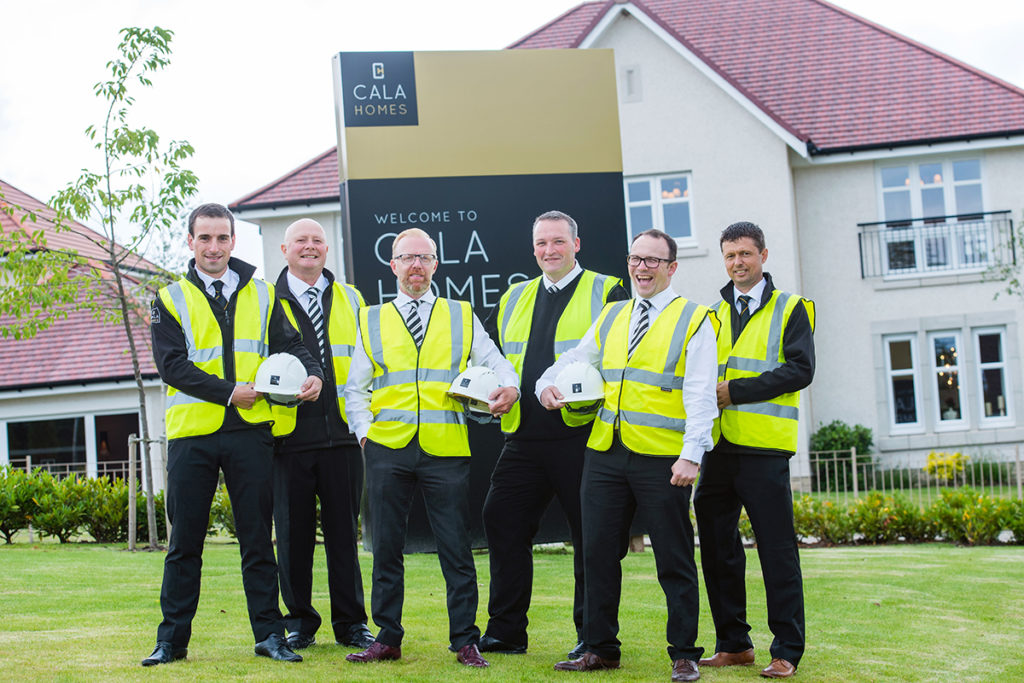 CALA Homes has announced the launch of its Construction Academy of Excellence in a move the housebuilder said would 'reinforce build quality and standards' in site management by providing a structured career path for its workforce.
Partnering with the National House Building Council (NHBC), Keystone Training and the Chartered Institute of Building (CIOB), CALA's programme has been co-designed by in-house staff at CALA and specialists from each training provider.
Kevin Whitaker, CEO at CALA said, "As the demand for housing supply continues to increase, the industry needs to deliver on the challenges around recruitment and retention of skilled site teams, along with the delivery of a quality product. We believe that a more structured and strategic approach to learning and development for site management teams is central to this.
"At CALA we have always placed great importance on investing in our people. With our Construction Academy of Excellence, we are making a serious investment in how we develop our construction teams, giving them the knowledge and expertise to do their jobs to the best of their abilities and, most importantly, to CALA's own high standards.
"Our aim is to continue to attract, develop and retain the best construction people in the industry and, in turn, continue to deliver high quality homes for our customers."
Through the academy, site management staff will have the opportunity to complete a formal qualification, and those who wish to progress further will be supported to achieve chartered construction manager status through the CIOB.
Linzi Shearer, academy project manager at CALA added, "The academy programme provides a number of pathways allowing employees to choose which route is best suited to their personal career aspirations, previous experience and existing qualifications. By investing in the development of our construction teams in this way, we are aiming to not only improve employee engagement and retention, but also to maintain high standards in quality through the consistent delivery of best practice across the CALA businesses. Ultimately, the academy is about continuing to deliver high quality new homes and the positive experience that our customers expect."