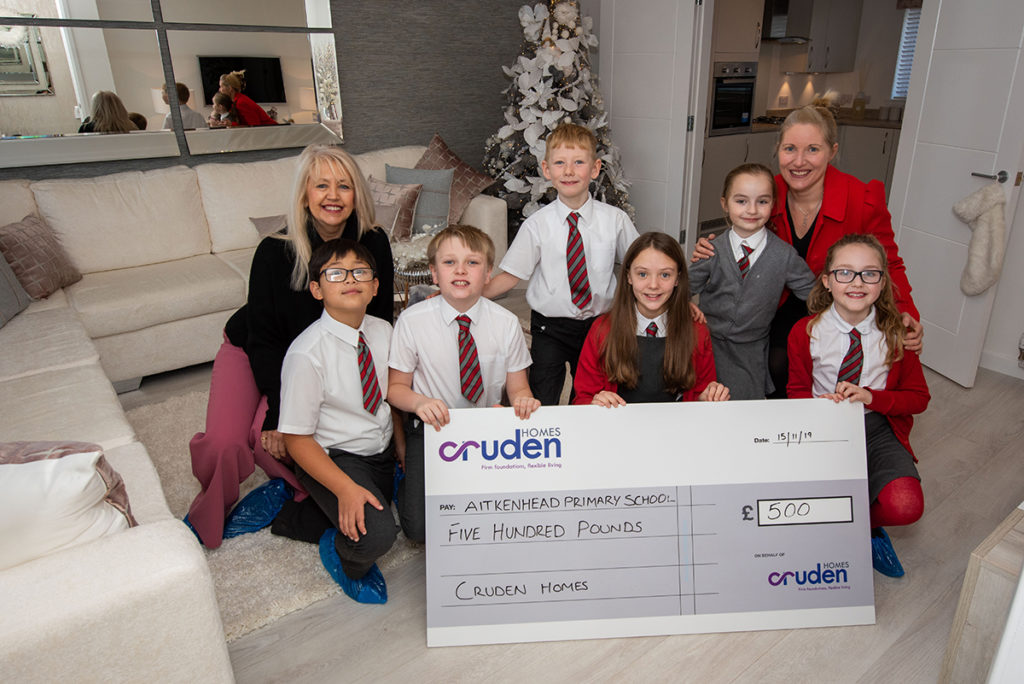 CRUDEN Homes has donated £500 to Aitkenhead Primary to help enhance the Glasgow school's outdoor learning areas and provide playground activities.
Pupils from the school recently visited the nearby Laburnum Lea development, where Cruden Homes are building an range of two and three-bedroom villas. The pupils learned about working in the housebuilding industry and the career opportunities available.
Aitkenhead's parent council contacted Cruden Homes to ask if they could support the school's annual Christmas Fayre fundraiser.
School headteacher Alison Sommerville said, "The donation from Cruden will make a real difference to pupils at Aitkenhead Primary School. It will help transform our learning environments and create more inspirational spaces in our school. The children are also looking forward to new playground activities for their break times."
Liz Mallon, sales and marketing director at Cruden Homes added, "Cruden Homes are delighted to support Aitkenhead Primary School in their plans to enhance their outdoor learning areas. It's really important to us to give something back to the communities in which we build new homes and to inspire young children to learn more about the broad range of career opportunities available in the housebuilding industry. We wish them every success with their Christmas Fayre."