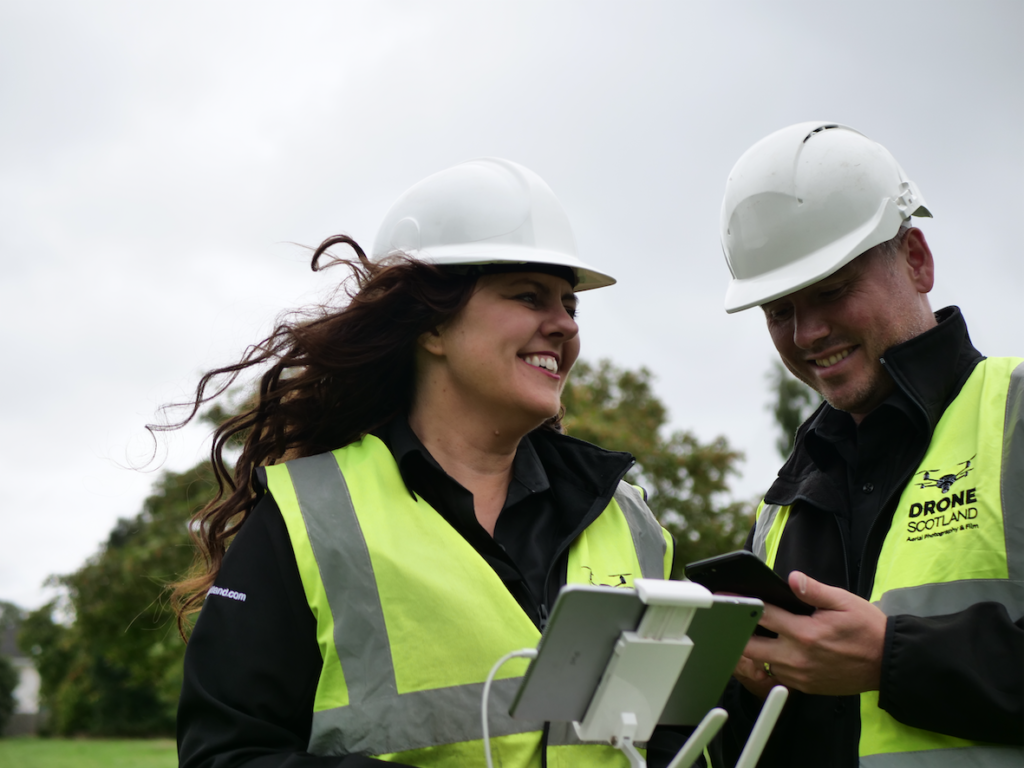 DRONE Scotland has been crowned the winner at hub South West's tenth Building for Growth Awards event.
Based in Uddingston, the company has doubled its sales three years on from its creation.
Founded by husband and wife Bjorn and Michele Aaen, the unmanned aerial vehicle specialist company can provide 3D modelling, 2D mapping and progress reporting amongst other services to the construction industry.
Managing director, Michele Aaen, said, "this is a fantastic achievement. The drone industry is in its infancy. Its growth is predicted to be exponential through until 2030, so it's great to see that we are now being recognised by such highly influential organisations as hub South West.
"It has supported our business over the last year and we look forward to growing alongside it. We are already working with some of its Tier 1 contractor partners and our aim is to develop further these relationships."
Suzanne Stevenson of Graham Construction, a member of the judging panel, said, "The calibre of entries was high and Drone Scotland, with its ability to provide a diverse range of services to the benefit of the UK construction industry is a well-deserved winner.
"The team there has developed a market-leading model which delivers fantastic results for its clients. I was particularly impressed by some excellent examples of impactful community engagement projects from a company which is always willing to go the extra mile when its services are required."
The Building for Growth Awards event is targeted at ambitious local SMEs looking to grow in a sustainable manner by developing the company to take on increased volumes of work. Over 100 delegates from 82 companies across the south west of Scotland have graduated from the programme.
Margaret Milton of hub South West, commented, "Our Building for Growth programme has already delivered success to the leaders of its participating companies by both broadening and deepening their grasp of the factors needed to win more new, bigger contracts from the Tier One contractors.
"We anticipate that Michele, Bjorn and the other nine companies which participated in our tenth Building for Growth programme will follow in their footsteps.