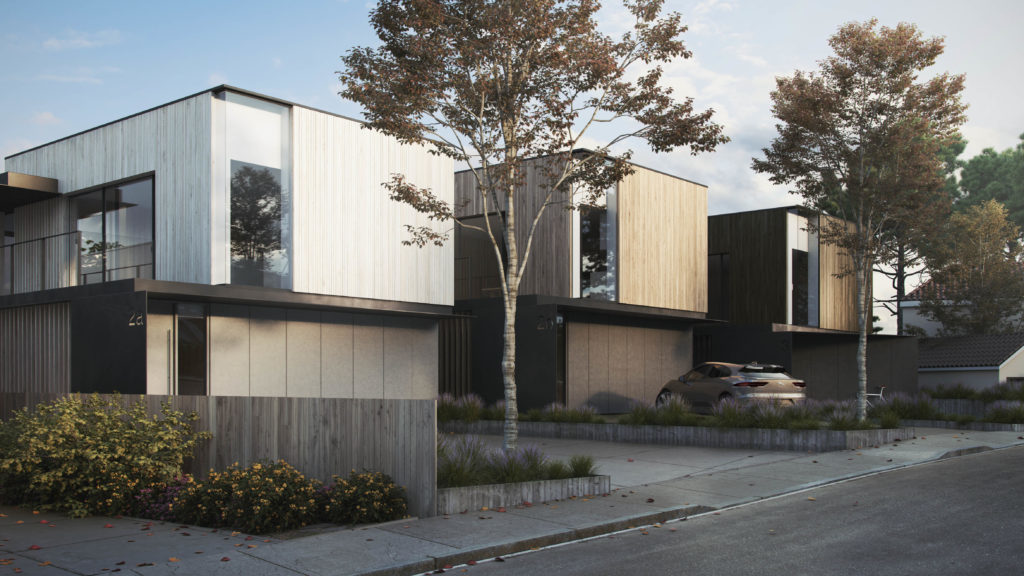 HARDIES Property & Construction Consultants has announced it has been appointed to a 'groundbreaking' sustainable development comprising three houses overlooking Poole Harbour in Dorset.
Partridge Walk is said to combine 'contemporary architecture with modern construction techniques and materials' to create environmentally friendly properties.
Hardies will provide quantity surveying and principal designer services. The properties are designed by Ström Architects and built by Kubö Homes.
Hardies partner Murray Warner said, "We are delighted to be appointed to this groundbreaking development and look forward to assisting Kubö fulfil its commitment to reducing carbon emissions to deliver carbon negative homes designed and sited to best practice passive design principles."
Andy Taylor, director, Kubö Homes, added, "Sustainability is at the core of every facet of these modern and innovative homes, creating environmentally sound properties which will sustainably derive all their energy requirements – and more. This is the future of modern housing; we are striving to be at the pinnacle of design and implementation of ecologically sound developments."