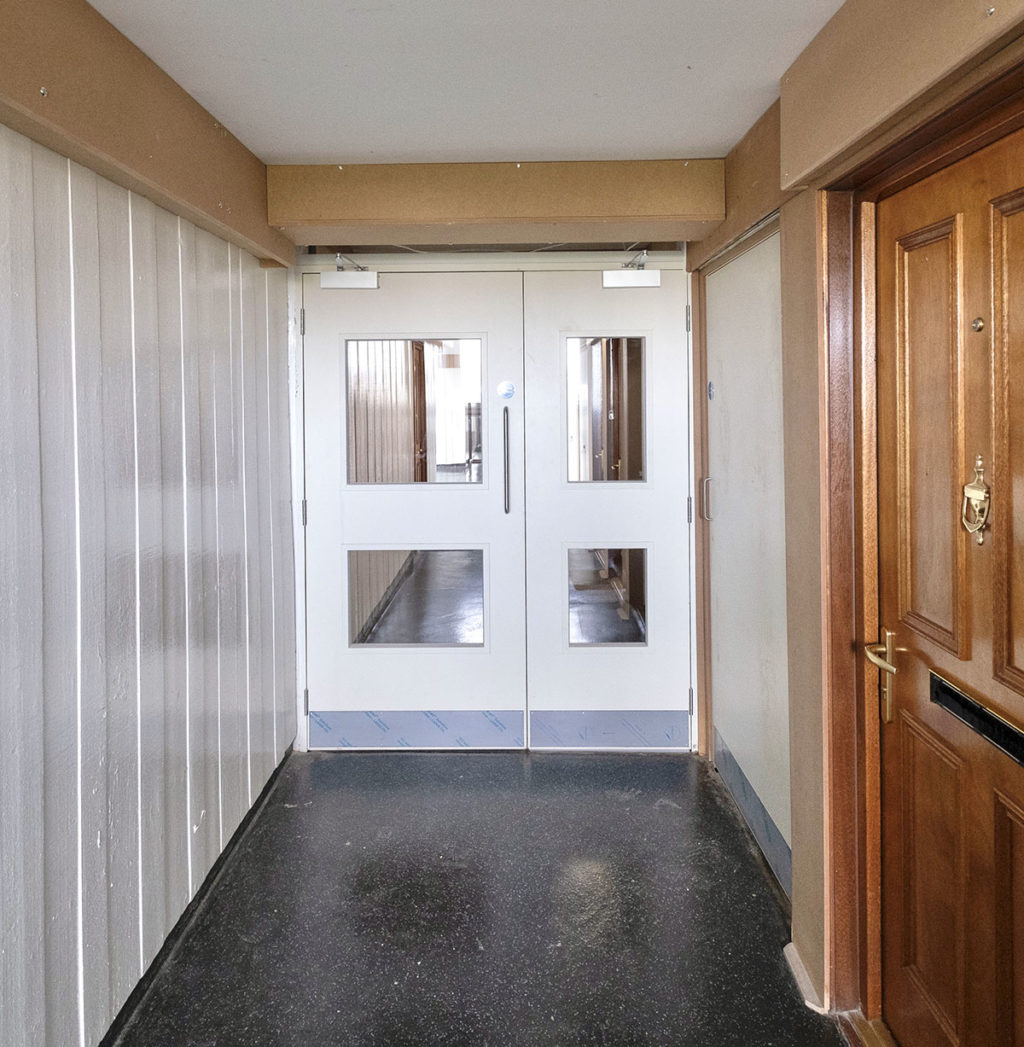 TWO high-rise tower blocks in Glasgow's Gorbals area have benefited from new door screens as part of a renewals programme undertaken by New Gorbals Housing Association.
Situated on Waddell Court near the banks of the River Clyde, the new fire-rated doors are installed from the 1st floor upwards on the 14-storey blocks to common corridors, store rooms and the access arrangements to stairwells.
The door screens were manufactured and installed by CCG and the firm's respective divisions, CCG Manufacturing and CCG Specialist Building Services (SBS).
Using engineered timber as the primary material, 288 door sets were created in CCG Manufacturing's semi-automated production facility with features such as paint, ironmongery and window panes being applied in the factory environment.
CCG said a fire performance rating of up to 60 minutes is achieved thanks to the 'inherent resistance properties' of engineered timber whilst mechanical closing systems have also been installed to each door to help prevent fire spreading in the event of an emergency.
John Paton, CCG Manufacturing manager said, "All of our door products, along with a range of timber window styles, are manufactured in in our bespoke hub in Cambuslang and through a mix of technology and craftsmanship, we guarantee consistent quality for our clients. Our door screens for New Gorbals are no different and will ensure lower, long-term maintenance requirements for the association as well as promoting fire safety and security for residents."
A spokesperson for New Gorbals Housing Association added, "CCG undertook the upgrading of the fire doors. The works were completed to specification, on time and on budget. New Gorbals are working with CCG on other projects."