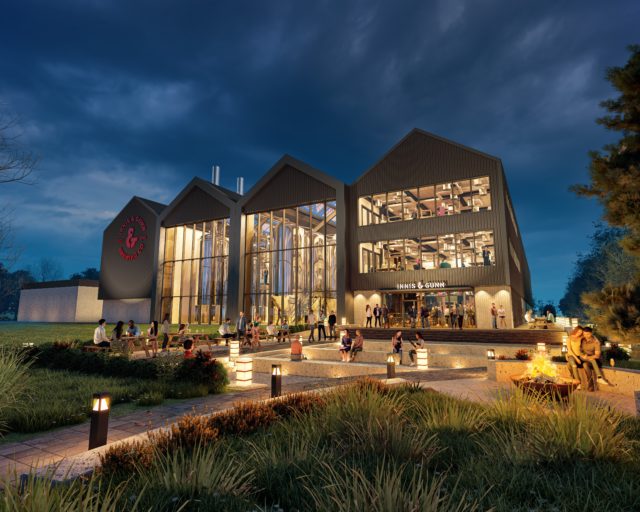 INNIS & Gunn have revealed what their proposed new Edinburgh brewery could look like, should the craft beer maker receive £3 million in crowdfunding.
The new brewery would become the largest built in Edinburgh for over 150 years, with the beer makers anticipating it bringing 30 jobs to the capital.
The firm say that the crowdfunding – dubbed Beer Money– would also ensure a reduction in their carbon footprint thanks to all production and packaging moving in house, should the brewery be built.
Dougal Gunn Sharp, founder and master brewer at Innis & Gunn, said "At this time of division, doom and gloom, the originality and inclusivity of the Innis & Gunn brand and business is a shining light of optimism that bring people together in celebration of great beer. This is the opportunity of a lifetime – to be part of the project to build Edinburgh's first large-scale brewery in over 150 years. By investing in Innis & Gunn Beer Money, you will be helping to create a new legacy for our brand and for brewing in Edinburgh, and Scotland, that will last a lifetime.
"Part of our strength as a business comes from the community of fans we've built across the globe, and this is the perfect chance for them to get involved and help us put Edinburgh back on the brewing map. We've enjoyed 16 years of uninterrupted growth, expanded into over 30 countries and we've got a very exciting journey ahead of us. There's never been a better time to join us so why not put your money into something fun and buy a bit of our brewery."