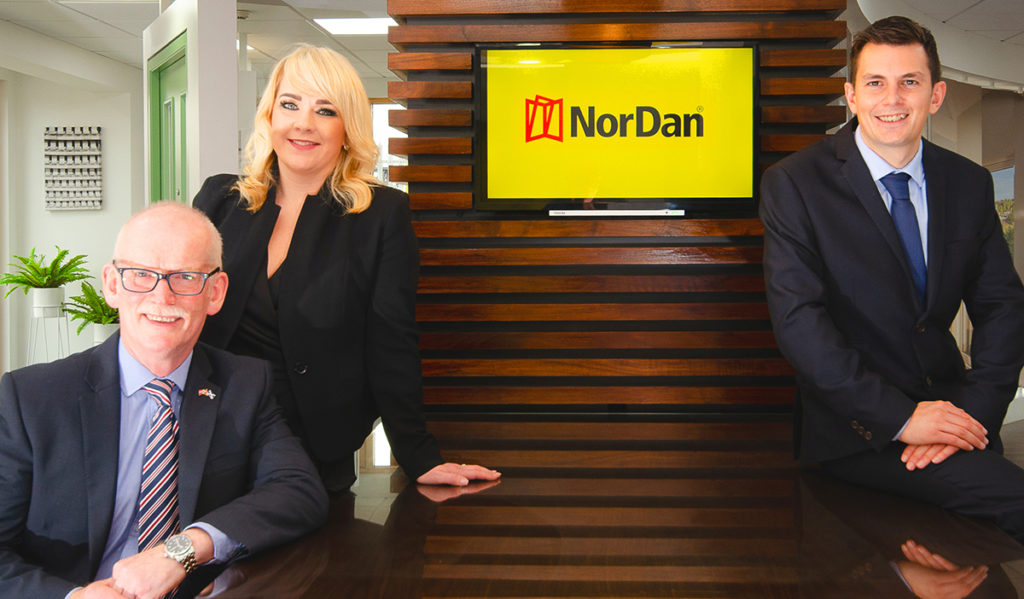 NORDAN UK's Aberdeen branch will soon be welcoming two long-standing employees to its board of directors. The doors and windows specialist said Barbara Massie and Calum Sinclair have both been promoted as part of an overall restructuring to accommodate for Aberdeen's 'expansive growth' within the UK market.
The sales of NorDan products, via Aberdeen, reached a record high turnover in 2018, with this set to be surpassed this year. Further growth of 25% is projected over the next three years. 
NorDan explained that a large part of this can be attributed to the branch's placement in the north of Scotland, where homes and businesses require 'robust, reliable' products that can cope with the often-harsh weather. 
As NorDan products are designed to hold up against the most unforgiving of Scandinavian weather conditions, this is said to make them perfectly suited for coastal environments such as Shetland, Orkney and the Western Isles, where resilience, insulation and minimal maintenance are essential.
Thanks to the success of the brand in the region, NorDan Aberdeen has experienced over 60% growth in employee numbers since January 2016. 
Gordon Mitchell, regional director of NorDan Aberdeen said, "NorDan are delighted to support the development of our own people. This has led to two of our longest serving, loyal employees coming through the ranks to join the board, which will support the continued growth of the business."
Barbara Massie joined the company in 2005, beginning as a trainee project coordinator, before working as a project coordinator, sales consultant and eventually as sales manager. She will be serving as the new sales director from January 2020. 
"I have always had a passion for people, building relationships and sales, and have been fortunate enough to forge a successful career within NorDan UK," Barbara commented. 
"I am inspired by their culture of developing people and driving growth through the business. NorDan UK and its leaders have been like a second family to me, and I am very grateful and excited to develop our team for the future."
The second new recruit to the board at NorDan Aberdeen is Calum Sinclair, who also began with the company as a trainee project coordinator. 
Joining in 2010, Calum went on to become a commerical manager, then general manager and has now been appointed as operations director, also starting in January next year. 
"Having spent most of my professional career with NorDan, I welcome the opportunity to further advance within this family-run organisation, which has already afforded me so many great opportunities," Calum said. "I'm excited at the prospect of strengthening the team to allow us to realise our ambitions for the future."