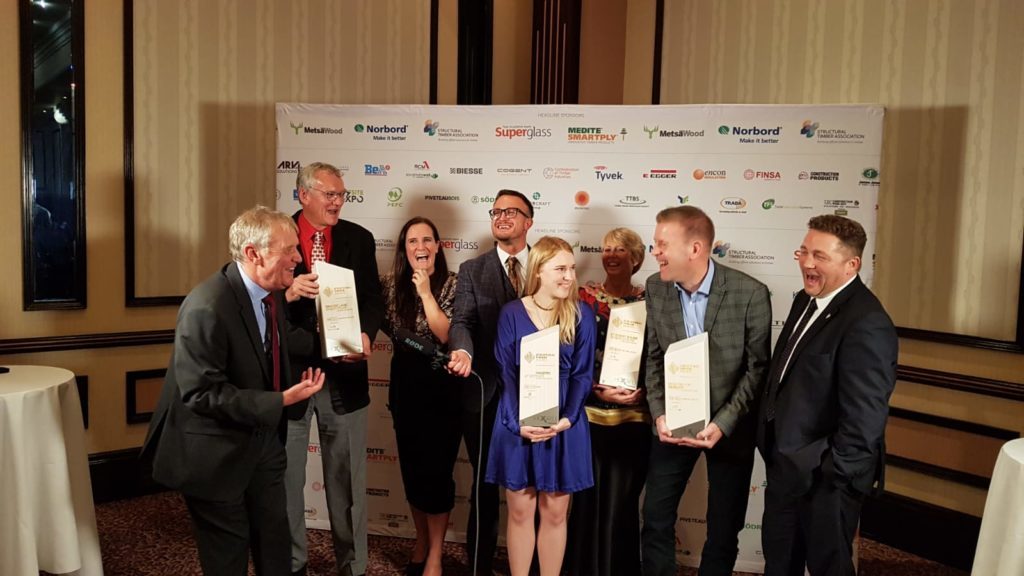 AN MoD project involving Stewart Milne Timber Systems and Taylor Lane Timber Frame has won a top industry accolade at the Structural Timber Awards.
The Timber Frame Project of the Year is awarded to the overall highest scoring entry for a project built using timber frame technology.
Both organisations were appointed by Lovell to deliver 450 new homes at Larkhill on Salisbury Plain for military personnel returning home from Germany. The project is part of a wider Defence Infrastructure Organisation scheme to deliver 917 homes on the land across three sites at Larkhill, Bulford and Ludgershall.
Alex Goodfellow, Stewart Milne's group MD said, "The recent award win is fantastic news and testament to what has been an exemplar project, highlighting what can be achieved through successful collaboration within the industry.
"As we know, it is rare for two competing firms to work together, but through sound communication and clear direction by Lovell from the outset, we worked well together to deliver a now award-winning project on Lovell's largest-ever pure contracting scheme. As a company which prides itself on innovative engineering practices, we are delighted to be recognised for our extremely high standards in timber frame construction."