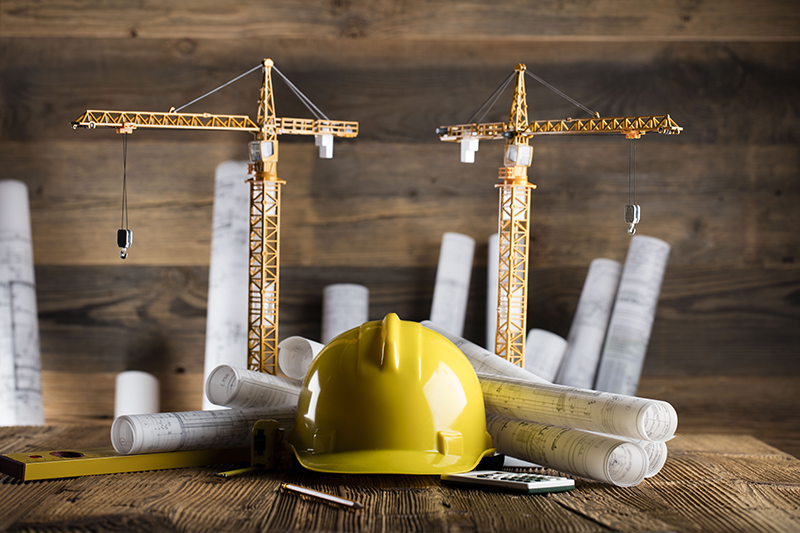 CONSTRUCTION output in the UK rose by 0.1% in the three-month on three-month all work series in August 2019, as revealed by the latest ONS figures.
An increase of 0.5% in new work was offset by a fall in repair and maintenance of 0.8%. In new work, the rise was driven by private new housing, private commercial and public new housing, with increased of 1%, 0.9% and 3.6% respectively.
Output increased by 0.2% in the month-on-month all work series, driven by a rise of 1.1% in repair and maintenance, offset somewhat by a fall in new work of 0.2%.
Mark Robinson, Scape Group chief executive said, "The construction industry remained relatively buoyant towards the end of the summer, as overall construction work increased by £28 million on the month. However, other performance indicators have shown a drop off in work in September, and the bad news is that outlook is likely to deteriorate further in the coming weeks in reaction to further political turmoil.
"Infrastructure work, in particular, was already showing signs of faltering in August, as it declined by £25 million. The steepest decline we have seen all year. To stop further downturn the government must stick to the delivery of promised big-ticket projects, such as HS2. The aspirations of the Northern Powerhouse initiative are intrinsically linked to strengthened transport links, as this keeps our local communities moving and our economies growing.
"With just one week to secure an agreement with the EU, a no-deal Brexit looks increasingly likely. This outcome has the potential to plunge the economy into further uncertainty and the departure of thousands of non-EEA construction, causing an unprecedented skills deficit."
Kevin Reid, chief executive of the Cruden Group commented, "The overall impact of Brexit, in whatever guise, remains to be seen. However, fundamental change may be slower than perhaps anticipated – other than price inflation and reduced availability of materials sourced from the EU, which the industry is currently experiencing. This is a significant issue for the sector, as will be any resulting downward trend in labour resources.
"Despite these challenges, at Cruden we have secured a strong pipeline of activity up to March 2021 and a growing order book beyond that. As well as continuing our focus on our core areas of mixed tenure regeneration, affordable housing, premium housing in urban developments and bespoke private residential homes for family living, we are expanding our product offering to include build to rent and retirement homes to keep abreast of current market demands. Overall, we remain cautiously optimistic about the year ahead, despite the significant economic uncertainties that lie ahead."
Clive Docwra, MD of construction consulting and design agency McBains said, "These latest figures show minimal growth overall but no-one in the industry will be getting too excited. The trends show that the industry is experiencing a mixed profile of monthly growth, with falls in March, April and June largely offset by increases in May, July and August."