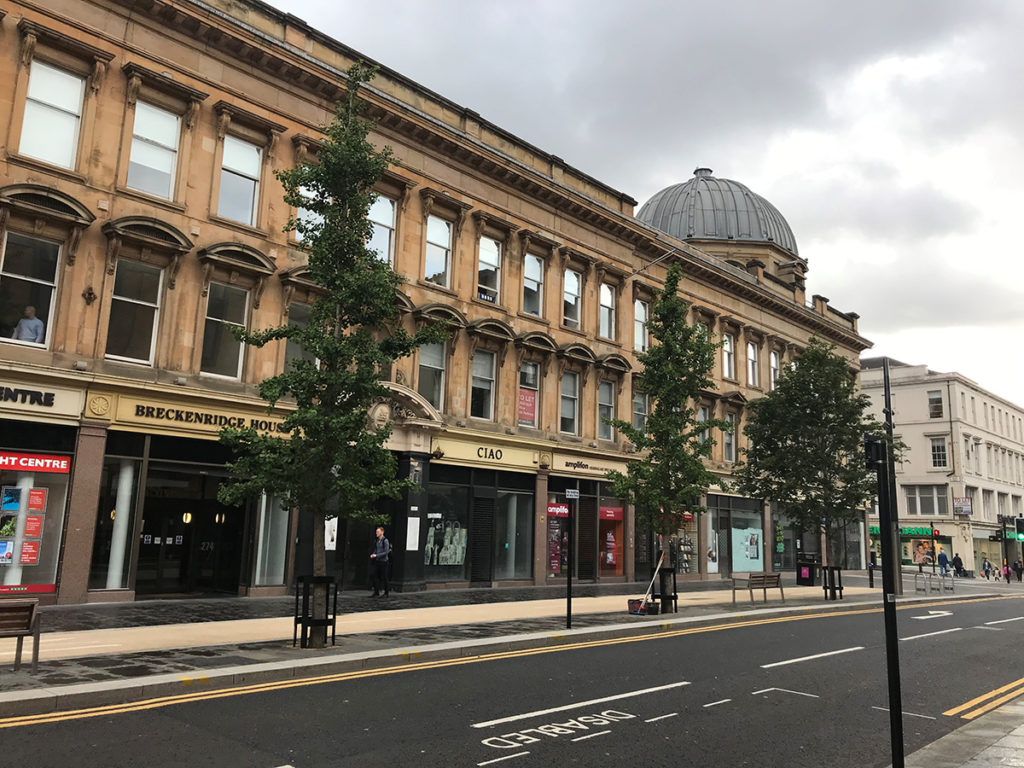 AKP has been appointed principal contractor on a project to carry out a refurbishment of the site in Glasgow's Sauchiehall Street that will house the proposed McLellan Works.
McLellan Works will occupy an entire block on the north side of the street and complement the multi-million-pound Avenues programme. The works to be completed by akp are predominantly over levels 1 and 3, encompassing strip out and refurbishment, with the addition of shopfronts and external upgrading works to the stonework and roof.
In recent years the building operated as Breckenridge House, incorporating a mix of commercial tenants and retail units. The aim is for McLellan Works to continue to serve as the entrance to the McLellan Galleries, which stands immediately behind the building and is currently occupied by the Glasgow School of Art.
A focal point of the refurbished building will be the central entrance with an artisan café and meeting spaces providing access to the building.
The development is being led by McLellan Works' new owner, Bywater Properties, with its transformation being designed by Glasgow-based architects, Stallan Brand. Project management will be carried out by Trident.
Keri Monaghan, project architect of Glasgow-based Stallan Brand said, "This dynamic project offers the opportunity to unlock a piece of Glasgow's history by reinstating the presence of the McLellan Galleries on Sauchiehall Street. We are delighted to be a part of these proposals to re-establish the city's connection to a piece of cultural heritage while also maintaining a listed building, delivering attractive office space, and contributing to the ongoing improvements being made to Sauchiehall Street."
Ross McDermott, project manager of Trident's Glasgow office added, "We are looking forward to working with Bywater and the wider project team in delivering McLellan Works to the Glasgow market. The design intent is something special and when complete will provide flexible office accommodation and retail space for those who look to be part of Glasgow's cultural heritage and resurgence of this vibrant area of the city centre."
akp Scotland MD and founding partner Ian McEwan commented, "It is fantastic to be on site delivering another major refurbishment in Glasgow city centre and we are looking forward to completing this project for Bywater Properties."
The McLellan Galleries, were originally built in 1855 to house the art collection of Archibald McLellan, a local coach builder, councillor and patron of the arts. From 1869 the galleries were home to the Glasgow School of Art until its move to the Mackintosh Building in 1899.