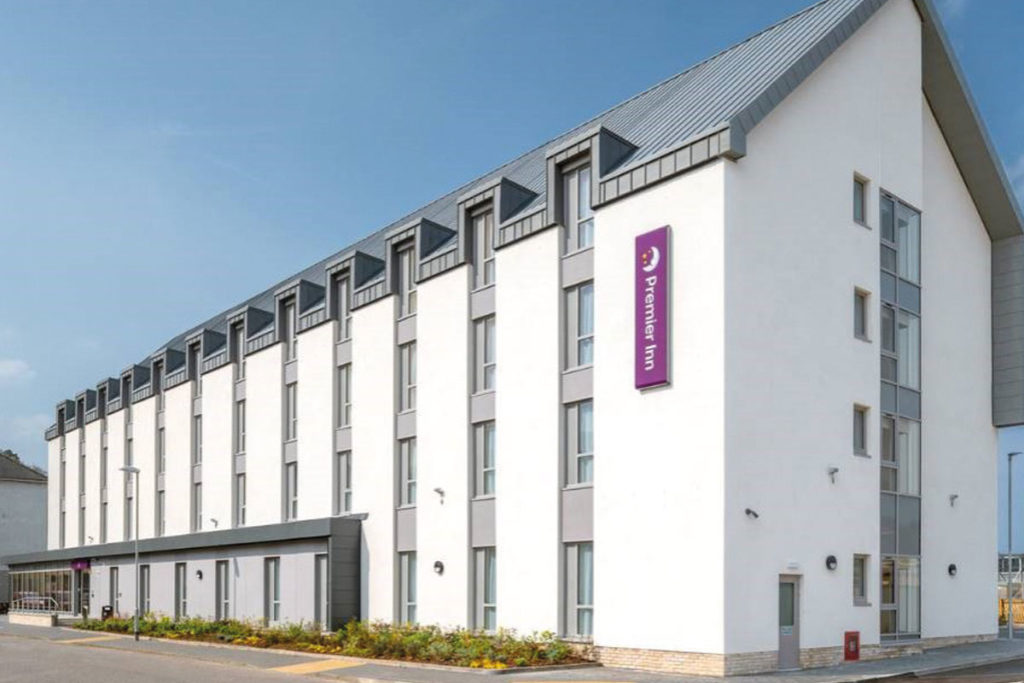 THE Premier Inn development in Shore Street, Oban, features a combination of a four-storey timber frame structure for the 81-bedroom hotel and a ground floor steel frame assembly for the restaurant.
Stewart Milne Timber Systems (SMTS) was chosen to deliver the project, building on a long-term relationship the firm has with the client, Whitbread. SMTS has been supplying hotel timber frame structures for more than 25 years and was involved in this project from an early stage.
Because the site is located adjacent to a railway station and ferry terminal, careful consideration was required. SMTS said it provided construction programme advice, detailed crane location drawings, radiant heat guidance and technical assistance at the time of pricing.
The timber frame design was completed early to assist with the cleanace of the building warrant and, due to the proximity of existing buildings, certain elements of the structure were insulated and clad with non-combustible sheating as the project progressed. 
The ground floor of the restaurant structure was built using a steel frame to incorporate the open plan areas. The timber frame was constructed on top of this.
The acoustic requirements were addressed utilising 18mm cement particle board on the external walls, while the roof was constructed using raised tie trusses to accommodate the room in the roof of the design, along with construction of the individual dormer windows. SMTS revealed it completed its elements of the project on programme and has subsequently been involved in three other similar projects for Whitbread.